Gerhard Radtke
Lawyers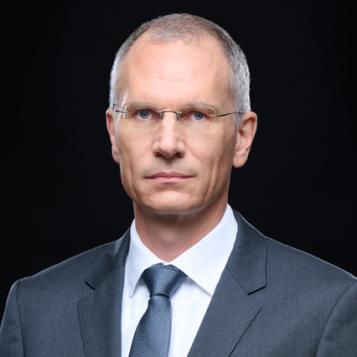 Has a wide-ranging capital markets practice, including hundreds of high-yield offerings for more than 70 issuers. Over 20 years of experience in Asia.
Gerhard's practice focuses on securities offerings, spanning high-yield, investment-grade and regulatory capital offerings and private placements; complex liability management exercises; and IPOs, follow-on and equity-linked offerings.
He has completed hundreds of high-yield offerings for more than 70 issuers, and is one of only two lawyers ranked in Band 1 by Chambers Greater China Region for high-yield work by international firms in China. His debt capital markets experience includes offshore/China credit support and enhancement; complex liability management and restructuring matters; U.S. registered and exempt offerings; sovereign and frontier market bonds; and MTN program establishment and maintenance.
With over 20 years of experience in Asia, Gerhard has represented corporate and investment banking clients in every active market in the region. He has extensive experience with Chinese, Indian and Indonesian issuers.
Experience highlights
Debt Capital Markets
High-Yield Offerings and Private Placements
Hundreds of issuances, by more than 70 distinct issuers, including Agile, Berau, Bright Scholar, China Oil and Gas, China SCE, China South City, Envision Energy, Fantasia, Guorui, Hilong, Hopson, HT Global (Hexaware), Lionbridge, Listrindo, Marble II (Mphasis), Mongolian Mining, Panda Green Energy, Red Star Macalline, Ronshine, RiseSun, SOCAM, WTT, Yango, Yingde Gas, Zensun, and ZhengTong Auto
Green and ESG: CIFI, China Water, ENN, Shui On, Yanlord, Zhenro
Investment-Grade, Regulatory Capital and Sovereign Offerings
English, Hong Kong and New York law offerings by 21Vianet, Baidu, Bangkok Bank, ENN Energy, Everbright Securities, Greenland HK, ICBC Leasing, ICICI Bank, KKR, Mengniu Dairy, Morgan Stanley, New Oriental Education, Noble, Sands China, Shuifa Group, SMBC, SMFG, Tencent, and Tencent Music
Offerings by sovereigns, SOEs and LGFVs, including Cinda Asset Management, China Shandong Hi-Speed Financial, CITIC Securities, DFZQ, CNOOC, CNPC, CSC Financial, Hubei Science & Technology, Philippine Power Trust, Republic of Indonesia, Republic of Sri Lanka, Sinopec, Temasek, Xi'an Aerospace, Wanhua, and Weichai
Liability Management Exercises
Complex exchange and tender offers, consent solicitations and restructurings for issuers including 21Vianet, CITIC Resources, China High Speed, China South City, Country Garden, Dexin, Envision Energy, Evergrande, Greentown, Guorui, Hilong, HT Global, Mongolian Mining, Noble, Panda Green Energy, Shui On, SOCAM, SOHO, SUNAC, Winsway, and Zhenro
Equity and Equity-Linked Capital Markets
Complex and innovative IPOs in India's financial sector, including ICICI Lombard, ICICI Prudential Life, and ICICI Securities
Global IPOs, follow-on and rights offerings by issuers from Indonesia (Berau Coal, Indika), the Philippines (Metro Pacific, PNB), Singapore (Chartered Semiconductor), Taiwan (FarEasTone), China (Solarfun, Sands China) and Japan (Millea, NEC, Nippon Mining, SMFG)
Convertible and exchangeable notes, hybrid securities, structured products and warrant offerings by or relating to Canadian Solar, China Unicom, CIFI, Li & Fung, Nanya, Nikon, Shui On, Solarfun, SMFG, SUNAC, Synutra, and Temasek
Gerhard also has significant experience with leveraged loans and corporate financings, strategic investments and cross-border M&A.
View more experience
Credentials
Recognition
Chambers Greater China Region – Capital Markets: High Yield Products (International Firms), China, Band 1
Chambers Greater China Region – Capital Markets: Debt (International Firms), China
Chambers Global – Capital Markets: High-Yield Products, USA, Expertise Based Abroad
IFLR1000 – Capital Markets: Debt, Hong Kong, Highly Regarded
Legal 500 Asia Pacific – Capital Markets (Debt), Hong Kong
Education
LL.M., Duke University School of Law
LL.M., Ruhr-University Bochum
Professional history
Partner, 2018-present
Counsel, 2010-2018
Davis Polk since 2000
Hong Kong office, 2008-present
Tokyo office, 2002-2008
New York office, 2000-2002
Qualifications and admissions
Hong Kong
State of New York
Back to top