Marshall S. Huebner
Lawyers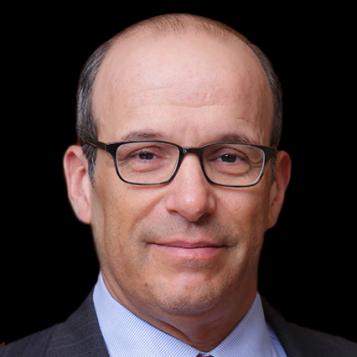 Co-head of Restructuring. Chambers Global Band 1, and one of the only restructuring lawyers twice-named an American Lawyer "Dealmaker of the Year."
Marshall has played a key role in many of the largest and most complex restructurings of the last 30 years. Chambers says he "enjoys a stellar reputation for his vast experience in handling a broad range of bankruptcy matters." He was lead counsel to the U.S. Treasury and the Federal Reserve in their $182 billion rescue of AIG, and served as lead counsel to many storied companies including Delta Air Lines, Ford Motor, Purdue Pharma, Lehman Brothers (Europe) and Arch Resources in their restructurings, many being the largest and most successful of their type. His dozens of lead lender and creditor roles include Hertz, Enron, Lyondell, American Airlines, Kodak, Polaroid and Toys "R" Us.
A frequent speaker and author, Marshall has also testified before Congress and lectured at many preeminent law schools.
He is ranked in the top tier of restructuring lawyers by Chambers, Legal 500 U.S. and IFLR1000 and is a member of the National Bankruptcy Conference and the American College of Bankruptcy.
Experience highlights
Lead counsel to Purdue Pharma in connection with its chapter 11 restructuring effectuating a comprehensive resolution of more than $40 trillion of asserted claims. The proposed settlement will convert Purdue into a public benefit company for the exclusive benefit of litigation claimants and the American public
Lead counsel to the administrative agent under The Hertz Corporation's $10.9 billion asset backed vehicle-financing structure in connection with Hertz's chapter 11 restructuring
Lead counsel to the Federal Reserve Bank of New York and to the U.S. Department of the Treasury with respect to their $182 billion in multiple financings and 79.9% equity stake in the American International Group; AIG had over $1 trillion in assets, and the Federal Reserve and Treasury AIG financings were the largest ever extended to a corporate borrower
Lead U.S. counsel to the joint administrators and liquidators of Lehman Brothers International (Europe) and its U.K. Lehman affiliates, including in connection with the settlement of tens of billions of dollars of claims against Lehman's U.S. entities
Lead bankruptcy and restructuring counsel to Delta Air Lines, assisted Delta in, among other things, $2.45 billion debtor-in-possession loan for LATAM Airlines, successfully defending against a $10 billion hostile takeover attempt, and expeditiously emerging from Chapter 11 with one of the largest equity capitalizations on record
Counsel to the Ford Motor Company in connection with its $10 billion balance sheet restructuring and various related matters
Lead counsel to Citibank in Lyondell, including advising on the then-largest DIP financing ($8.5 billion) in U.S. history and successfully resolving a $23 billion fraudulent transfer claim
Lead counsel to Arch Coal, James River Coal, Patriot Coal, Bonanza Creek Energy, Magnetation, Frontier Airlines, Pinnacle Airlines, Pernix Therapeutics and The Star Tribune Company in their chapter 11 proceedings
Lead counsel to the prepetition and/or DIP agents in dozens of cases including Hertz, Toys "R" Us, Enron, Kodak, American Airlines, Lyondell, Polaroid, Latam Airlines, Republic Airways, Federal Mogul and Loral Space and Communications
View all experience
Credentials
Recognition
Chambers Global and USA – Bankruptcy/Restructuring, Band 1
Legal 500 U.S. – Restructuring (including Bankruptcy): Corporate, Hall of Fame
IFLR1000 – Restructuring and Insolvency, New York, Market Leader
Who's Who Legal – Restructuring & Insolvency, Thought Leader and Global Leader
Euromoney Expert Guide – "Best of the Best USA," Top 30 Restructuring and Insolvency
Global M&A Network – "Top 100 Restructuring & Turnaround Professional"
Turnarounds & Workouts – "Outstanding Restructuring Lawyer," 2019 and 2021
Lawdragon – 500 Leading U.S. Bankruptcy and Restructuring Lawyers, 2022
National Law Journal – "Energy & Environmental Trailblazer," 2017
American Lawyer – "Dealmaker of the Year," 2007 and 2009
Education
J.D., Yale Law School
Ford Foundation Fellowship
Senior Editor, Yale Law Journal
A.B., Princeton University
Fulbright scholar
Rotary Scholar
Clerkships
Law Clerk, Hon. Pierre N. Leval, U.S. Court of Appeals, Second Circuit, 1993-1994
Professional history
Partner, 2002-present
Associate, 1999-2002
Qualifications and admissions
State of New York
U.S. Court of Appeals, Second Circuit
U.S. Court of Appeals, Sixth Circuit
U.S. District Court, E.D. Michigan
U.S. District Court, E.D. New York
U.S. District Court, S.D. New York
U.S. District Court, W.D. Michigan
U.S. Supreme Court
Back to top