Alan F. Denenberg
Lawyers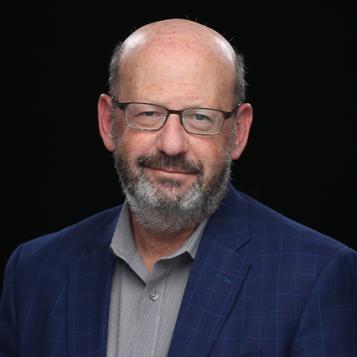 Co-head of Northern California office. Has a wide-ranging practice with a particular focus on capital markets (including more than 60 IPOs since 2015) and M&A.
Alan, co-head of our Northern California office, has extensive experience in corporate finance, mergers and acquisitions, and general corporate advice.
He advises clients on a broad range of public and private equity, debt and convertible financings, including more than 60 IPOs since 2015. He represents U.S. and non-U.S. issuers and underwriters in industries including technology, life sciences, retail and consumer products. In numerous public and private M&A transactions, Alan has represented acquirers, target companies and private equity firms.
Law360 named Alan a "Capital Markets MVP" in 2019. Chambers USA ranks Alan in each of capital markets, convertible securities and M&A.
Alan provides general corporate advice to clients including Accuray, Acutus Medical, AssetMark, Credo Semiconductor, CrowdStrike, Equinix, GoDaddy, Ingram Micro, Kittyhawk, McKesson, Mirion, Penumbra, PLAYSTUDIOS, QuinStreet, Smart Global, UltraClean and Xponential Fitness.
Experience highlights
Capital Markets
Alan has worked on public offerings, including convertible, investment-grade and high-yield debt and equity offerings, for a variety of companies, including Alphabet, Amazon, Autodesk, Avid Bioservices, AVITA Medical, Beigene, Bloom Energy, Carvana, Cisco, Citrix, Coherus, Equinix, Five Prime, Fortinet, GlobalLife, GoDaddy, Groupon, Illumina, Intel, Intuit, Ionis, iRhythm, Jazz Pharmaceuticals, Juniper, Microchip, Nanostring, Natera, NetApp, Nevro, Nike, Nurix, Nvidia, Palantir, Paypal, Penumbra, Playtika, Proofpoint, Pure Storage, Rambus, Revance, Salesforce, ServiceNow, Silicon Valley Bank, Skillz, Sonosite, Theravance, Torchmark, Twitter, Uber, Ultra Clean Holdings, Workday, Xilinx, Yelp and ZScaler.
Recent IPOs for which Alan had primary responsibility include Acutus, Alector, Aligos Therapeutics, Allakos, AssetMark, Berkeley Lights, Bloom Energy, Bolt, Carvana, Coursera, Credo Semiconductor, CrowdStrike, Denali, Eargo, Elastic, Endava, Frontier, GoodRx, Hillevax, Honest, IDEAYA, Maravai, NightDragon, Nurix, Olema, One Medical, Pivotal Software, Playtika, Poshmark, Revolution Medicines, Roku, Shockwave Medical, Seer, SMART, SolarWinds, Sumo Logic, Uber and Unity Healthcare.
Mergers & Acquisitions
PLAYSTUDIOS on its combination with Acies

Dynamics on its combination with Senti Bio

CrowdStrike on its acquisitions of Preempt Security and Humio
Ingram Micro on its acquisition by Platinum Equity from HNATechnology Co., a part of HNAGroup
Ultra Clean in its acquisitions of AIT, Sieger, Miconex, Quantum Global Technologies and Ham-Let (Israel-Canada) Ltd.
Pivotal Software on its sale to VMware
McKesson on its acquisitions of Medical Specialty Distributors and RxCrossroads and the divestiture of its Enterprise Information Solutions business to Allscripts
McKesson in its joint venture with Blackstone portfolio company, Change Healthcare
Ingram Micro in its sale to Tianjin Tianhai, a subsidiary of China's HNA Group
WPEngine on its acquisition of Flywheel
Silver Lake on its investment in WPEngine
Equinix in its acquisitions of Packet Host, Switch & Data, ALOG, Nimbo, Verizon's data center business, Infomart Dallas and the sale of data centers to 365 Main
J.P. Morgan in the acquisition of Dell by Michael Dell and Silverlake
Ingram Micro in its acquisitions of BrightPoint, CloudBlue Technologies and Shipwire
Smart Modular in its acquisition of Penguin Computing
View all experience
Credentials
Recognition
Chambers USA & Global – Capital Markets: Debt & Equity, Western United States, Band 1
Chambers USA – Capital Markets: Debt & Equity, California, Band 1
Chambers USA – Capital Markets: Convertible Debt, Band 1
Chambers USA – Corporate/M&A, Northern California
Law360 – "Capital Markets MVP of the Year," 2019
Law360 – "Technology MVP of the Year," 2013, 2015
Daily Journal – "Top 100 Lawyers," California, for many years consecutively
Daily Journal – "California Lawyer Attorney of the Year," 2020
Daily Journal – "Top Health Care Lawyers," 2021
IFLR1000 – Capital Markets (Debt, Equity), California and New York, Market Leader
American Lawyer – "Dealmaker of the Year," 2014
Who's Who Legal – Capital Markets: Debt & Equity, Global Leader
The Recorder – "Trusted Advisor," 2016
Best Lawyers – "Lawyer of the Year: Securities/Capital Markets Law," San Francisco, 2014
Best Lawyers –"Lawyer of the Year: Corporate Law," San Jose, 2020
Education
LL.M., Columbia Law School
LL.B., York University, Osgoode Hall Law School
Professional history
Partner, Davis Polk, 2000-present
Partner (San Francisco); Managing Partner (Singapore office), Shearman & Sterling, 1994-2000
Qualifications and admissions
State of California
State of New York
Back to top