Randall D. Guynn
Lawyers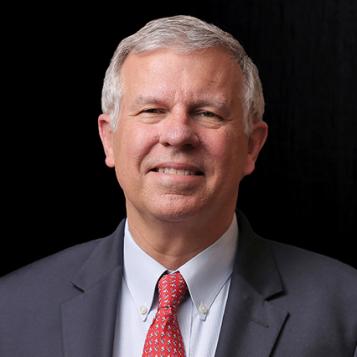 Chair of Financial Institutions. Widely recognized as a leading bank regulatory and bank M&A lawyer, and as a thought leader on financial regulatory reform.
Randy, chair of our Financial Institutions practice, is one of the country's top bank regulatory and bank M&A lawyers and a thought leader on financial regulatory reform. His rankings include Star Individual and Band 1 by Chambers and Hall of Fame by Legal 500 U.S.
He advises a wide range of financial services clients on their most critical transactions, business opportunities, corporate governance issues, and regulatory, supervisory and enforcement matters. His clients include all eight U.S. global systemically important banking groups, numerous regional banks and non-U.S. G-SIBs, fintechs and crypto-asset companies.
Randy's practice includes strategic bank M&A and capital markets, legislative and regulatory reform, board and senior executive effectiveness, enforcement actions, congressional hearings, business transformations, bank chartering, resolution planning, payment systems, and stablecoins, cryptocurrency and other digital assets.
Experience highlights
Mergers & Acquisitions
JPMorgan Chase on its FDIC-assisted acquisition of First Republic Bank
A consortium of the 8 U.S. G-SIBs and 3 large regional banks in making a $30 billion deposit investment into First Republic Bank in an attempt to stabilize the bank
TIAA on its sale of TIAA Bank ($39 billion in assets) to PE funds
Charles Schwab on its:

$26 billion acquisition of TD Ameritrade
$1.8 billion acquisition of USAA's Investment Management Company
Financial Regulation and Supervision
U.S. G-SIBs and various regional banks on numerous regulatory proposals, including involving the Basel III endgame, long-term debt, holding companies and IDI resolution plans 
A group of large regional banks on a comment letter on a proposal to subject them to a long-term debt requirement developed for G-SIBs
U.S. G-SIBs, regional banks and their boards on remediating risk management and board oversight in enforcement actions by Fed or OCC
CEOs and boards of G-SIBs and tech companies on congressional hearings, including by Senate Banking and House Financial Services
All U.S. G-SIBs, a non-U.S. G-SIB and several regional banks on their resolution plans, including as the principal designer of the single-point-of-entry recapitalization within resolution strategy
SIFMA comment letters on rules implementing the proprietary trading and covered funds portions of the Volcker Rule
GE Capital on the FSOC's rescission of its nonbank SIFI designation
Fintech & Cryptocurrency
Crypto Council for Innovation, Circle and Coinbase on legislative proposals for a federal framework for regulating crypto assets including stablecoins
Several U.S. G-SIBs and other banks on proposed crypto activities
Meta Platforms on the Libra/Diem stablecoin project
Fintechs on strategic options including insured or uninsured banks, industrial loan companies and trust companies
COVID-19 Financial Assistance
U.S. Treasury on its emergency loans to airlines, airline ticket agents and national security companies
Numerous financial institutions on government assistance programs
2008 Financial Crisis
Federal Reserve Bank of New York on $250 billion capital purchase program and rescue of AIG
GSE on its conservatorship and $100 billion investment by the U.S.Treasury
Citigroup on all of its major crisis-related matters
Morgan Stanley on conversion into a bank holding company
View more experience
Credentials
Recognition
Best Lawyers – "Lawyer of the Year," Financial Services Regulation Law, New York City, 2023
Chambers Global – Banking & Finance: Mainly Regulatory, USA, Star Individual
Chambers USA – Financial Services Regulation: Banking (Compliance), Star Individual
Chambers USA – Financial Services Regulation: Financial Institutions M&A, Band 1
Legal 500 U.S. – Financial Services Regulation, Hall of Fame
IFLR1000 – Financial Services Regulatory, United States, Market Leader
Who's Who Legal – Banking - Regulatory, Thought Leaders Global Elite
Who's Who Legal – Banking - Finance, Global Leader
Who's Who Legal – "Banking Lawyer of the Year," 2014 and 2017
Law360 – "Banking MVP of the Year," 2014
Education
J.D., University of Virginia School of Law
Executive Editor, Virginia Law Review
B.A., Brigham Young University
Clerkships
Law Clerk, Hon. William H. Rehnquist, Supreme Court of the United States, 1985-1986
Law Clerk, Hon. J. Clifford Wallace, U.S. Court of Appeals, Ninth Circuit, 1984-1985
Professional history
Chair, Financial Institutions Group, 2023
Co-head, Financial Institutions Group, 1994
Partner, 1993
Davis Polk since 1986
Qualifications and admissions
District of Columbia
State of New York
U.S. Supreme Court
Back to top