Frances E. Bivens
Lawyers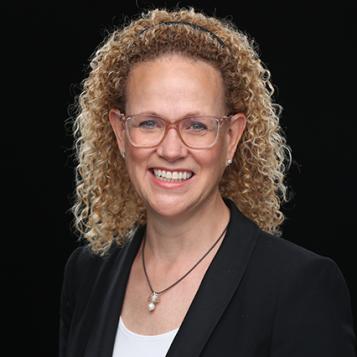 Acts as lead counsel in high-stakes commercial litigations and arbitrations. Focuses on complex financial and technical matters, including mass tort cases.
Frances serves as lead counsel in high-stakes commercial litigation matters in federal and state courts around the United States and arbitrations around the globe. She has an electrical engineering degree and is experienced in litigation involving technical issues, including product liability and mass tort cases. She also regularly handles complex financial matters.
Her practice has included cross-border disputes arising out of the United Kingdom, India, China, Korea, Hungary, France, Switzerland, Brazil, Mexico, Argentina and Papua New Guinea.
Crain's New York Business has named Frances among its "Notable Women in Law" and Benchmark Litigation lists her among the "Top 250 Women in Litigation." She is recognized by Chambers USA for her work in international arbitration. She is the chair of the International Commercial Disputes Committee of the New York City Bar and second vice-chair of the New York International Arbitration Center.
Experience highlights
Commercial Litigation
JPMorgan Chase in a dispute with Tesla regarding the impact of an Elon Musk tweet on the value of an equity derivative
JP Morgan Securities in a securities class action and derivative litigation involving recent events at Bed Bath & Beyond
A major U.S. defense contractor in amicably resolving a high-stakes dispute against an intergovernmental entity
Digicel in an ICSID arbitration regarding a $100M telecom tax levied by Papua New Guinea
A Brazilian state-owned oil company in a post-M&A dispute in the ICC arising out of the sale of an Argentinian energy business
TenCent Music in successfully defending a Section 1782 action in aid of a foreign commercial arbitration, including a Second Circuit appeal
Con Edison in consumer class action litigation brought by ratepayers in federal and state court in New York
A pharma company in an emergency ICDR arbitration arising out of a JV agreement
A state-owned Brazilian bank in ICC arbitration relating to a JV to provide IT services to financial institutions
Sete Brasil in an ICC arbitration arising out of the Petrobras bribery scandal, relating to the construction of deepwater drilling rigs
Corsair Capital in a complete victory after a hearing in an international arbitration arising out of a complex Indian banking transaction
The U.S. Department of the Treasury in successfully defending a challenge to the government rescue of AIG
Ernst & Young in a trial in Boston federal court arising out of the failure of Bank of New England
Mass Tort and Product Liability Litigation
Con Edison in mass tort litigation and government investigations arising out of tropical storm Isaias, Superstorm Sandy and multiple steam ruptures and gas explosions
Full dismissal of claims against Corelle Brands in class action alleging a product defect in Pyrex bakeware
Hyundai Heavy Industries, the manufacturer of the Deepwater Horizon, in MDL related to the Gulf Oil Spill
Investigations and Board Representations
Special litigation committee of the SCANA board in an investigation into the construction of a nuclear facility
A major utility in investigations of its public reporting of the performance of safety devices and the certification of subcontracted workers
Morgan Stanley in successfully resolving investigations by the DOJ and SEC into FCPA violations relating to real estate investing operations in China
View more experience
Credentials
Recognition
BTI Consulting Group – "Client Service All-Star," 2023
Crain's New York Business – "Notable Women in Law," 2019
Benchmark Litigation – United States and New York, Star; "Top 250 Women in Litigation"
Chambers USA – International Arbitration: Enforcement, Band 1
Chambers USA – International Arbitration: Counsel
Legal 500 U.S. – General Commercial Disputes
American Lawyer – "45 Under 45," Top Women Lawyers, 2011
Education
J.D., Columbia Law School
Harlan Fiske Stone Scholar
Sc.B., Electrical Engineering, Brown University
Clerkships
Law Clerk, Hon. James L. Oakes, U.S. Court of Appeals, Second Circuit, 1994-1995
Law Clerk, Hon. Jack B. Weinstein, U.S. District Court, E.D. New York, 1993-1994
Professional history
Partner, 2001-present
Davis Polk since 1995
Associate, Morrison & Foerster, 1992-1993
Qualifications and admissions
State of New York
U.S. Court of Appeals, Second Circuit
U.S. Court of Appeals, Third Circuit
U.S. Court of Federal Claims
U.S. District Court, E.D. New York
U.S. District Court, N.D. Illinois
U.S. District Court, S.D. New York
U.S. Supreme Court
Back to top