Deanna L. Kirkpatrick
Lawyers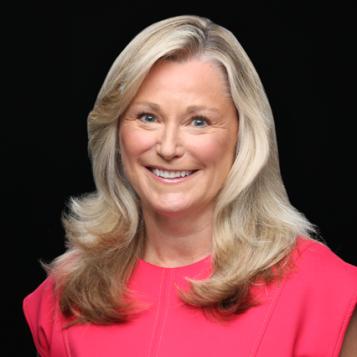 Davis Polk Senior Leadership Team member and the firm's Finance Partner. Two-time Euromoney "Capital Markets Lawyer of the Year" and a New York Law Journal "Dealmaker."
Deanna is a member of Davis Polk's four-person Senior Leadership Team and our Finance Partner, responsible for overseeing the firm's finances.
Chambers says she is "a great choice of counsel for complex debt and equity transactions, with an excellent track record in biotechnology IPOs," and it quotes clients who appreciate that "she can command a room or any phone call she is on." Deanna was named "Debt Capital Markets Lawyer of the Year" at the 2023 Euromoney Women in Business Law Americas Awards, after being recognized for her equity capital markets work two years earlier. She was named a 2021 "Dealmaker of the Year" by New York Law Journal.
Deanna's practice includes IPOs and other equity, equity-linked debt and other securities offerings, spanning industries including healthcare, retail, financial institutions, utilities, oil and gas, and media. 
Besides advising issuers, she represents major investment banks as underwriters' counsel and advises clients on securities-law matters.
Experience highlights
Biotech and Life Sciences IPOs
SOPHiA GENETICS, GH Research, Cyteir Therapeutics, Molecular Partners, Akoya Biosciences, LAVA Therapeutics, Prometheus Biosciences, Inventiva, Generation Bio, ADC Therapeutics, Ayala Pharmaceuticals, Beam Therapeutics, Progyny, Innate Pharma S.A., BioNTech SE, Stoke Therapeutics, Orchard Therapeutics plc, Aptinyx Inc., Magenta Therapeutics, Inc., Solid Biosciences Inc., InflaRx N.V., Kala Pharmaceuticals, Inc., Dova Pharmaceuticals, Inc., Jounce Therapeutics, Inc., Patheon N.V., Cynapsus Therapeutics Inc. and Oxford Immunotec.
Consumer Retail Work
IPOs for companies including ON Running and Krispy Kreme. Advice to VF on its spinoff of Kontoor Brands. Multiple types of stock and bond offerings for companies including Kontoor Brands, VF and Shake Shack.
SPAC IPOs
Decarbonization Plus Acquisition Corp. II and III, Disruptive Acquisition Corporation I, Virgin Group Acquisition Corp. II, Kadem Sustainable Impact Corp., Silver Spike Acquisition Corp. II, Frontier Acquisition Corp., PWP Forward Acquisition Corp. I, Aurora Acquisition Corp., Anzu Special Acquisition Corp. I, Freedom Acquisition I Corp., Austerlitz Acquisition Corporation I and II, Soaring Eagle Acquisition Corp., Figure Acquisition Corp. I, Tuatara Capital Acquisition Corporation, Priveterra Acquisition Corp., Thimble Point Acquisition Corp., CC Neuberger Principal Holdings III, Climate Real Impact Solutions II, Science Strategic Acquisition Corp. and Primavera Capital Acquisition Corp. among many more.
Other Work
She has also participated in securities offerings by Fortune 500 companies such as Abbott, DXC, Hess and Lockheed Martin.
Deanna has also represented virtually all the major investment banks, including JPMorgan Chase, Citi, Goldman Sachs and Morgan Stanley as underwriters' counsel in equity and debt offerings and regularly advises investment banking clients on securities law-related matters.
View more experience
Credentials
Recognition
Euromoney Women in Business Law Americas Awards – "Debt Capital Markets Lawyer of the Year," 2023
Euromoney Women in Business Law Americas Awards – "Equity Capital Markets Lawyer of the Year," 2021
IFLR1000 – Women Leaders: United States, 2022
New York Law Journal – "Dealmaker of the Year," 2021
New York Law Journal – "Distinguished Leader," 2017
Law360 – "Capital Markets MVP," 2016
Euromoney Women in Business Law Americas Awards – "Best in Capital Markets," 2013
Chambers USA – Capital Markets: Debt & Equity: Eastern United States
Chambers Global – Capital Markets: Debt & Equity: Eastern United States
Education
M.B.A./LL.B., University of Western Ontario
Professional history
Senior Leadership Team, 2019-present
Finance Partner, 2011-present
Partner, 1997-present
Davis Polk since 1989
Qualifications and admissions
Back to top