Lee Hochbaum
Lawyers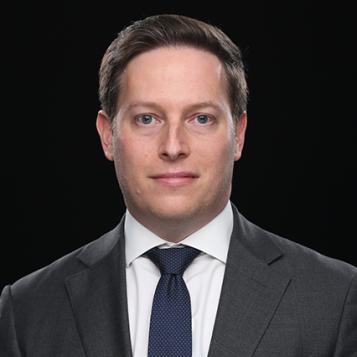 Advises strategic clients, private equity sponsors and private funds on a full range of transactions. Named a 2023 New York Law Journal "Dealmaker of the Year."
Lee is a member of our Mergers & Acquisitions, Private Equity and Investment Management practices. Lee advises U.S. and international strategic clients on a wide variety of complex matters, including mergers and acquisitions, joint ventures, restructurings and corporate governance matters.
He also represents private equity sponsors and private funds on a full range of transactions and matters, including acquisitions and dispositions and capital raising transactions.
In 2023, he was named a "Dealmaker of the Year" by New York Law Journal for his work advising financial institution clients in the recent banking crisis, including JPMorgan on its acquisition of the assets and liabilities of First Republic.
As a co-head of our Israel practice, Lee has advised on numerous merger and acquisition transactions involving Israeli companies.
Experience highlights
Strategic Company Mergers & Acquisitions
Shearman & Sterling on its merger with Allen & Overy
Charles Schwab on its $26 billion acquisition of TD Ameritrade
GE on the $11.1 billion combination of GE Transportation and Wabtec
Markit on its $13 billion merger of equals with IHS
Emera on its $10.4 billion acquisition of TECO Energy
Tyson Foods on its $8.5 billion acquisition of Hillshire Brands
Warner Chilcott on its $5 billion sale to Actavis
Comcast on its proposed $45 billion merger with Time Warner Cable
Heinz on its $28 billion acquisition by Berkshire Hathaway and 3G Capital
Private Equity and Fund Formation
Goldman Sachs' private equity group on various transactions
Cornell Capital on various transactions
Tailwind Capital on various transactions
Financial Institutions and Services
JPMorgan acquires assets and assumes certain liabilities of First Republic
Charles Schwab on its $26 billion acquisition of TD Ameritrade
CenterState on its $6 billion merger with South State
Bats Global Markets on its $3.4 billion acquisition by CBOE
MoneyLion on its $440 million acquisition of Even Financial
Citigroup on its sale of OneMain to Springleaf
Figure on its merger with Homebridge Financial Services
Israel Mergers & Acquisitions
ECI Telecom on its merger with Ribbon Communications
Taboola on its combination with ION Acquisition Corp.
Attunity on its $560 million acquisition by Qlik
NICE Systems on its $940 million acquisition of inContact
ADAMA on the acquisition of Bonide Products
Mediamind on its $500 million acquisition by DG FastChannel
SPAC Transactions
Lucid Motors on its $24 billion combination with Churchill Capital Corp IV
Roivant on its $7.3 billion combination with Montes Archimedes Acquisition Corp.
VG Acquisition Corp on its $3.6 billion combination with 23andMe
Payoneer on its $3.3 billion combination with FTAC Olympus Acquisition Corp.
MoneyLion on its $2.4 billion combination with Fusion Acquisition
ProKidney on its $1.8 billion combination with Social Capital Suvretta Holdings Corp. III
Silver Spike Acquisition Corp. on its $1.5 billion combination with WMH Holdings
Virgin Group Acquisition Corp. II on its $1.5 billion combination with Grove Collaborative
One Madison Corporation on its $1.1 billion combination with Ranpak
SatixFy on its $813 million combination with Endurance Acquisition Corp.
Silver Spike Acquisition Corp. II on its $446 million combination with Eleusis
View more experience
Credentials
Recognition
New York Law Journal – "Dealmaker of the Year," 2023
Law360 – "Rising Star: Mergers & Acquisitions," 2020
IsraelDesks Legally Israel 100
Education
J.D., Harvard Law School
Senior Editor, Harvard Law Review
B.A., Political Science, Columbia University
Professional history
Partner, 2016-present
Davis Polk since 2008
Qualifications and admissions
Back to top