Christopher Lynch
Lawyers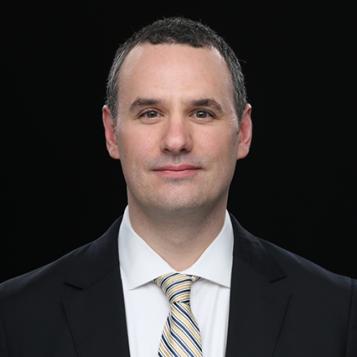 Advises clients on competition law aspects of M&A, litigation, non-merger conduct investigations, regulatory proceedings and antitrust risk counseling.
Chris helps clients formulate their antitrust clearance strategies for their most complex transactions. He also represents clients in high-profile antitrust litigations. In addition, Chris advises clients in a variety of non-merger conduct investigations and competition-related regulatory proceedings.
He counsels clients across a wide range of industries, and has a particular focus on telecommunications, media, technology, advertising, privacy and internet-related issues.
Experience highlights
M&A-Related Antitrust
IHS Markit on its $44 billion all-stock merger with S&P Global
Taboola on the DOJ approval of its proposed merger with Outbrain
Charles Schwab on its $26 billion acquisition of TD Ameritrade
NBCUniversal on its joint venture with Warner Bros. regarding marketing and distribution of physical home media
Services Group of America on the $1.8 billion sale of its five operating companies, collectively known as SGA's Food Group of Companies, to US Foods
Aetna on its $77 billion acquisition by CVS Health
NBCUniversal on its $3.8 billion acquisition of DreamWorks Animation
Comcast on its $37 billion joint venture with NBCUniversal
Litigation
Comcast and NBCUniversal in defending against attempted monopolization claims regarding regional sports networks
Comcast in defending against monopolization claims regarding local cable advertising
Comcast in defending against class certification and expert challenges in lawsuits challenging the territorial broadcasting rules of the NHL and MLB
Comcast in defending in an FCC trial regarding alleged discrimination in carriage decisions
Non-public civil and criminal investigations relating to alleged antitrust violations
View more experience
Education
J.D., University of Virginia School of Law
Notes Editor, Virginia Law Review
B.A., Economics, Wesleyan University
Clerkships
Law Clerk, Hon. John D. Bates, U.S. District Court, District of Columbia, 2007-2008
Professional history
Counsel, 2015-present
Associate, 2008-2015
Qualifications and admissions
State of New York
U.S. Court of Appeals, Seventh Circuit
U.S. District Court, Colorado
U.S. District Court, E.D. New York
U.S. District Court, S.D. New York
Back to top