Bo Huang
Lawyers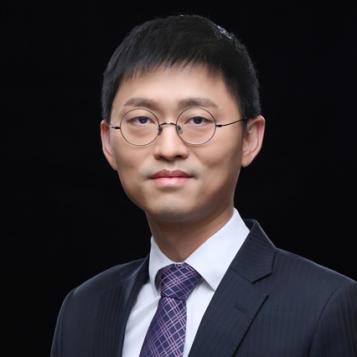 Advises corporate and individual clients in U.S. and Hong Kong regulatory investigations, focusing on securities law violations and cross-border enforcements.
Bo advises Chinese companies and individuals, Chinese and international financial institutions, and multinational corporations in regulatory and internal investigations of alleged U.S. and Hong Kong securities law violations, breaches of Hong Kong sponsors requirements and FCPA violations. He also advises on sanctions and export control compliance, licensing matters and fintech regulations.
Bo previously spent over five years in Davis Polk's corporate practice and worked on multiple equity, debt and M&A transactions.
Experience highlights
United States
Advising a leading U.S. technology company on an investigation in alleged Foreign Corrupt Practices Act (FCPA) violations in the company's procurement and marketing operations in China
Representing the CEO of a technology company in connection with a U.S. SEC investigation of delinquent filing
Representing the CTO of a technology company in connection with a U.S. SEC investigation of securities trading activities
Conducting multiple internal investigations on behalf of a global pharmaceutical company in relation to anti-corruption compliance in its China operations
Advising multiple Chinese technology companies on U.S. sanctions and export control compliance
Advising private equity firms and U.S. listed PRC companies in FCPA due diligence in mergers and acquisitions transactions
Representing a U.S.-listed company in relation to a dispute brought by its shareholder arising from private placement and M&A
Hong Kong
Representing two international investment banks in connection with Hong Kong IPO sponsorship investigations by the SFC
Representing an international investment bank in connection with an SFC investigation in relation to conflicts of interest in Hong Kong IPOs
Representing an international investment bank in connection with an SFC investigation in relation to sales misconduct
Representing an international investment bank in connection with an SFC investigation in relation to cornerstone independence
Advising international and PRC investment banks in connection with sponsor reviews and SFC audits
Representing PRC and international investment banks in connection with various SFC's regulatory inquiries and investigations, including in relation to violation of reporting obligations in mergers and acquisitions, potential market misconduct, bookbuilding practice in Hong Kong IPOs, sponsor resignations, etc.
Advising international and PRC investment banks and corporate clients on regulatory and internal investigations across various aspects of their business
Advising an international PE fund in relation to disputes relating to an investment in a fintech company
Fintech & Cryptocurrency
Advising multiple virtual asset platform operators in relation to Hong Kong regulatory compliance and licensing matters
Advising multiple PRC fintech companies in relation to proposed blockchain business models in Hong Kong
View more experience
Education
J.D., University of Chicago Law School
LL.B., Law, Tsinghua University
Professional history
Counsel, 2022-present
Registered Foreign Lawyer, 2016-2021
Associate, 2011-2016
Qualifications and admissions
Hong Kong
State of New York
Back to top