Image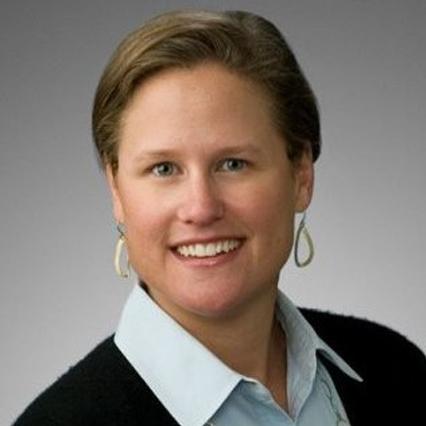 Director of Strategic Projects at Texas Children's Hospital
We recently caught up with Laura Laux Higgins (NY, '01), Director of Strategic Projects at Texas Children's Hospital. Prior to joining Texas Children's Hospital in 2013, Laura worked as an Engagement Manager at McKinsey.
Laura discusses how COVID-19 is impacting Texas Children's Hospital, shares her advice on changing career paths and explains how a lesson she learned as a Davis Polk associate still impacts her decision-making.
How did the opportunity to join Texas Children's Hospital come about, and what attracted you to the role?
One of the partners I worked with at McKinsey joined Texas Children's as head of strategy. He was looking for someone to help the Department of Surgery with interesting projects that didn't have a home within the typical infrastructure of the hospital. I was thrilled to get to return to the Texas Medical Center (within which Texas Children's is located) – my first summer job in high school was in a histocompatibility lab monitoring HIV patients. I have always loved science, and in this role I could leverage my legal training and business experience to tackle strategic projects within the hospital. Most importantly, it was a chance to join an organization whose mission is to heal sick children.
Tell us about your role as Director of Strategic Projects and how it has been impacted by COVID-19.
My role is that of an in-house consultant and has flexed with the needs of the organization. Over the years, I have done strategic partnerships, business development, regulatory response and project management. At the core of my role, I partner with our physicians to help deliver on their vision and am responsible for our eHealth program, which includes telemedicine, eRounding and remote patient monitoring.   We have seen enormous growth in our telemedicine volume as a result of COVID-19, driven by demand both from patients and providers. We first trained our primary care providers who were at the greatest risk and those with patients who could be treated at home. Telemedicine had been limited by a significant number of government regulations, which were waived in response to COVID-19. We are advocating for these changes to stay, as they have increased patients' access to care.
What is the most rewarding part of your job?
The best part of my job is getting to see patients receive the care they need and working to improve that process and experience. Every time a friend or relative is a patient, I see the hospital from their perspective, and I am so proud of the care that is provided. My husband's cousin had a liver transplant last summer at Texas Children's. Through his eyes, I saw nearly every sub-specialty and the extensive range of support staff – from the Kangaroo Crew, which picked him up in a private plane from his ranch in Northeast Texas, to the med student volunteer who played music with him during his recovery.   I also am honored to work with colleagues who have never seen a snow day – well, we do live in Houston, but I mean those who were trained to show up for work no matter what is happening in the world or at home. My orientation leader shared a quote that shows how everyone who works at a hospital is an essential employee: "Someone has to make those nurses peanut butter and jelly sandwiches, so that they can take care of patients." During Hurricane Harvey in 2017, I did just that – coordinating employees for shifts preparing meals and managing the outpatient clinic "hotel" where our employees stayed.
How has Texas Children's been affected by the COVID-19 crisis and what long-term consequences do you foresee for hospitals as a result of the pandemic?
Texas Children's and the Texas Medical Center have certainly risen to the challenge of taking care of the sickest of the sick. I am so proud of the care we've delivered. We made a huge push to invest in telemedicine: in less than a month, we went from 90 providers trained in and using telemedicine to over 1,000.   The difficulty now is the amount of time we have been in crisis mode. Financially, we are hurting badly. We cancelled all elective surgeries and have not seen an offset by patients with COVID-19, since fortunately children seem to be impacted differently than adults. As COVID-19 cases have increased in Texas, we have started taking adult patients to help the adult facilities, but we have about 500 inpatients when our typical summer capacity is 750.   I hope that this pandemic will inspire a generation of students to go into healthcare or put their time and effort into improving it. We all need healthcare at some point, and we can all have a role in making the system better, whether through advocacy, donation or direct influence.
What impact has your Davis Polk experience had on your career?
Davis Polk taught me that the most important part of our job is the people we work with. We spend the majority of our waking hours working, and it is our choice who to spend that time with. I remember staying up all night making a binder for Denis McInerney with associates who are still some of my best friends. In return, Denis championed team spirit (including a memorable pizza party on the 27th floor) and encouraged and supported our involvement in community service. Davis Polk set the bar high in terms of colleagues, and to this day I seek out opportunities that meet that bar.
As someone whose career has spanned the legal, consulting and now healthcare industries, what advice would you give to someone who wants to change career paths but may be hesitant to do so?
Don't be afraid to try something new. At my law school graduation, the dean told us that five years out, more than 50% of us would not be practicing law. That seemed really depressing at the time, especially considering my law school loans. He was really saying that a law school education prepares you for much more than practicing law. Now that I am off doing something else, I can see that problem-solving and issue-spotting are critical skills that not everyone has. Both in law and consulting, I also was constantly challenged to learn new industries, which made me confident that I could add value even in an unfamiliar industry like healthcare.