Image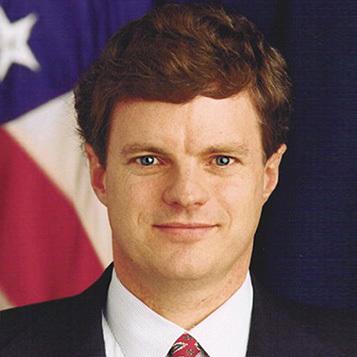 Founder & CEO of Civic
We recently caught up with John Bridgeland, Founder and CEO of Civic, a social enterprise firm. He is also Co-Founder and CEO of the COVID Collaborative, a national platform that brings together top leaders and institutions in health, education and the economy to work with state and local leaders to combat the COVID-19 pandemic.
Prior to founding Civic, John was appointed by President Obama to serve on the White House Council for Community Solutions. Before that, under President George W. Bush he served as Director of the White House Domestic Policy Council, Assistant to the President of the United States and first Director of the USA Freedom Corps after 9/11.
John discusses his inspiration for founding the nonpartisan COVID Collaborative, his proudest moments in government service and why Davis Polk is meaningful to him.
What is the COVID Collaborative, and what was your inspiration for founding it?
I was discussing the COVID crisis with Tim Shriver, a longtime social activist and nephew of President Kennedy. We were both alarmed by the lack of presidential leadership and of a national COVID response. So we organized The Call to Unite, in which former Presidents Clinton, Bush and Carter recorded
messages
to the American people in an effort to strengthen their resolve in fighting the virus and engage them in the recovery. Through that process, we helped raise $100 million from the American people for frontline healthcare workers and vulnerable populations. It showed us how much pent-up interest there was to help the country.
We then founded the COVID Collaborative, a national assembly of experts, leaders and institutions in health, education and the economy. Our mission is to support state and local leaders with testing, tracing, public measures like masking, vaccinations and treatments, and common indicators of success. We wrote a governors' compact, or Call to Action, which harnessed science and best practices to encourage governors to support a common, cross-state approach to the pandemic. We also launched a $50 million vaccination education campaign with the Ad Council, with a focus on boosting uptake in Black and Hispanic communities and among the general population. We also engaged former New Jersey Governor Chris Christie (who was hospitalized with COVID and expressed regret about having gone maskless at a White House event) to promote mask-wearing among skeptics. We worked with governors to establish mask requirements in their states and we are now working very closely with the Biden administration as they address gaps in the national plan.
How has the COVID Collaborative transcended politics, and was this a goal from the outset?
Instead of focusing on differences and divisions, we identified very clear, evidence-based work that could be done. We were mindful of politics and adopted a "Noah's Ark" approach to ensure that our additions to the group were counterbalanced. We tapped former Republican Governor Dirk Kempthorne with former Democratic Governor Deval Patrick, FDA Commissioners and CDC Directors from the Obama, Bush, and Clinton administrations and Surgeons General, Secretaries of Education, and health, education and economic experts at the national, state and local levels from across parties. We drew on the country's diversity, working with the NAACP, UnidosUS, National Urban League and National Congress of American Indians. We also recruited business groups to join our effort, including the Business Roundtable, National Association of Manufacturers and U.S. Chamber of Commerce. The first person with whom I spoke when forming the COVID Collaborative said, "collaboration is an unnatural act among non-consenting adults!" Encouragingly, we encountered just the opposite. Everyone wanted to join and make a difference.
How did your experiences in the Obama and George W. Bush administrations impact how you lead today?
When I served in these posts, I could tap just about any expert, leader or institution in the world to make common cause on big public problems. There was a feeling of being a bit like Forrest Gump – in the middle of things you don't quite expect. When I left the White House, I wanted to create a domestic policy council that would tap the ingenuity and entrepreneurial spirit of more Americans and our institutions to work across party lines and sectors to solve problems. I created Civic Enterprises (now Civic) to bring together leaders to create clear goals, plans to meet them, a structure to implement them and accountability for results.
A primary focus of ours has been the Civic Marshall Plan, in which we assembled educators, nonprofit leaders and policymakers with the goal of increasing U.S. high school graduation rates from 71% in 2001 to 90% by 2020. Working together across sectors, states and administrations, graduation rates have increased to 85% since the effort began in 2001, which has translated into 4 million more students graduating from high school rather than dropping out. The reforms have reached the most disadvantaged sectors of the population, with Black, Hispanic and low-income students driving the gains in graduation rates and resulting college enrollments. It is estimated that the COVID pandemic will cause a full year of learning loss for many students, further exposing the significant inequities in our system and the importance of this initiative.
What aspects of your government service are you most proud of?
At a time of national division, I feel privileged to have served two presidents from different parties with White House appointments. I think we need more people to cross partisan divides to serve the country. I also am grateful for the opportunity to have overseen the country's national service and volunteer efforts after 9/11. In that role, I saw millions of Americans step forward to serve the country in a time of crisis, as we grew opportunities to serve in the Peace Corps, VISTA, AmeriCorps, Senior Corps and created a new disaster preparedness infrastructure that continues to serve the country today. I would also note the creation of the President's Malaria Initiative during the George W. Bush administration and the partnership with Malaria No More to end malaria deaths in Africa. The connection between our work and the lives saved was very tangible.
Any memories you would like to share from your time at Davis Polk?
Some of my favorite memories from Davis Polk include Jonathan Clark ('64) telling me about his early service on the Warren Commission investigating President John F. Kennedy's assassination and recruiting me to the firm, my first assignment with Henry King ('51), and overseeing the summer associate program under Dennis Glazer ('81) and Linda Simpson ('79). I also spent three glorious years in the Paris office on the Place de la Concorde with a great group that included Herb Lobl ('59), Marlene Alva ('74) and Gar Bason ('78), the latter of whom hit a two-run single that clinched the "Finkel Cup" championship for our Davis Polk Paris softball team. I worked on interesting projects in New Zealand, Iceland, Venezuela (with Andres Gil ('81)) and across Europe and enjoyed working with Ogden "Denny" Lewis ('74) on pro bono cases, including representing those seeking political asylum in the United States. I loved Davis Polk and the fabulous, committed people with whom I worked.
The final memory I will share from my time at Davis Polk concerns a letter I wrote to Ted Sorensen while I was at the firm, asking how he married a legal career with his interest in public service. I will never forget the last line of his response: "I hope very much that your interest in public service will continue to burn brightly and be realized in due time." I felt like I was reading a line from an inaugural address, but it certainly inspired me to pursue my passion for public service. Davis Polk prepared me for my public service career in so many ways and for that I will be forever grateful!