Image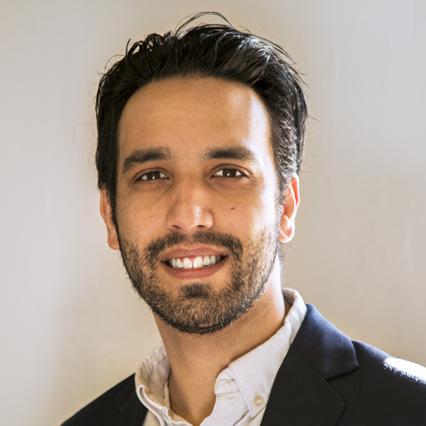 Founder of TapRm
We recently caught up with Jason Sherman (NY, '13), founder of TapRm, a startup focused on democratizing the beer industry through distribution, e-commerce and technology. TapRm operates throughout New York State and combines traditional with direct-to-consumer beer distribution, working with breweries to sell beer to bars, restaurants and supermarkets as well as enabling breweries to sell their beer directly to consumers via branded websites and on TapRm's own site.
Jason discusses how he got TapRm up and running, what sets it apart from the competition and how the COVID-19 pandemic has impacted business.
"I love working with a product that makes people happy."
Tell us about TapRm and how you brought the idea to life.
Following Davis Polk, I joined Zx Ventures, the newly formed venture arm of Anheuser-Busch InBev, the world's largest beer company. Primarily, I focused on global e-commerce acquisitions, most of which were similar to the Amazon or Postmates of beer in their respective countries. However, when looking into the emerging beer e-commerce market in the United States, I found that the alcohol regulations made it nearly impossible for AB InBev to get involved directly. After speaking with all the players in the space, from Amazon and Walmart to startups like Drizly and Minibar, I knew that my background would enable me to create an e-commerce solution that would be better for both brands and consumers.   So I left to form TapRm. Beginning with acquiring a license back in 2018, we are now one of the largest sellers of beer in New York, with over 1.5 million beers sold, 50,000 consumers and 110 beer brand partners. Our website includes a fantastic marketplace of hundreds of trend-setting beers and hard seltzers. However, our true innovation is in the supply chain. We collapsed what had been a four-layer system to order beer online into just two: the beer supplier and TapRm. That allows us to offer incredibly competitive pricing to consumers and to give suppliers a more custom experience and a more direct connection with their fans.
Can you tell us about the process for deciding which breweries TapRm partners with and which of their beers to sell?
As we have grown, our selection process has changed. Today, our store team very occasionally selects brands that they believe are ahead of trends for the marketplace, but mostly, we look to add beers through partnerships. Our partners are the brands that are most excited about e-commerce and the new possibilities our platform gives them to market online. They also tend to be brands with large digital followings, like celebrity- or influencer-backed brands or brands with the capital backing to become direct-to-consumer leaders. That said, we are constantly adding ways to support all of the brands that reach out, even if they initially have smaller audiences or budgets.
How has the beer e-commerce industry in the U.S. changed in recent years?
The beer e-commerce industry in the U.S. is just beginning to emerge. Only 0.2% of all beer was sold online last year. By comparison, nearly 15% of all beer is sold online in the UK. Many of the earlier startup solutions that popped up in the U.S. approached the problem from a purely technological perspective and were not providing value-adding solutions. Some of those early startups have even added additional costs, layers and complexity to the industry. We put together TapRm to simultaneously provide value to every tier of the industry while simplifying the process for every participant. Aside from that, the beer industry is very slow to adapt to modern times. For instance, most New York distributors only started accepting checks a few years ago – e-commerce is still a foreign concept, but we're working to change that.
How has COVID-19 impacted your business and what was the motivation behind lowering the delivery minimum for free shipping during the pandemic?
Starting in late March 2020, our consumer business exploded 20-fold over the course of 30 days. A few months earlier, we had surveyed New Yorkers and found that 85% did not even know they could buy beer online. As the pandemic hit and people remained indoors, many people stocked up on beer, so we dropped our delivery minimum to support the community and encourage consumers to recognize our selection, affordability and customer service.   Additionally, when we started TapRm, most brands we approached did not care about the industry-leading e-commerce tools, data and marketing we could provide. All they wanted to know was how many salespeople we had going door-to-door to stores or how many traditional coasters, glassware or signs we needed from them. The goal for brands was a Super Bowl ad, not having a 5% conversion rate. However, as the pandemic roared along and the traditional marketing channels became increasingly ineffective, brands began waking up to the power of e-commerce to build brand loyalty. Hundreds of brands and distributors reached out to us to help support them with our e-commerce tools. From Stella Artois sending beers and burgers to fans to enjoy during Giants games to new Brooklyn-based brand EBBS running marketing campaigns to tens of millions of New Yorkers, brands are now more aware than ever of the benefits of e-commerce.
How have your legal background and prior roles at Davis Polk and AB InBev been valuable in founding TapRm?
The entire vision for TapRm comes from my unique experience at the intersection of law, beer and e-commerce. My work with Davis Polk's corporate and regulatory groups formed the underpinnings of my ability to navigate a complex regulated industry dominated by some of the largest corporations in the world. Everything I know about the beer industry and e-commerce specifically came from my time at Zx Ventures and AB InBev. Even more importantly, AB InBev taught me the values of entrepreneurship and gave me exposure to hundreds of startups in a range of industries, including e-commerce, logistics, software, beverages and sustainability. Without meeting all of those startup founders, diving into the startups and companies and learning the nuances of fundraising on a vision, I never would have been able to start TapRm.
Is there anything particularly special for you about working with beer?
I have a terrible palate. Among everyone at TapRm, I know the least about beer flavors and styles. However, I have fallen in love with beer for its accessibility and ability to level the playing field. Unlike most recreational foods and beverages (i.e. wine or cheese), I like that any person with some time can make a great beer, even in their garage. Any person can also find a beer that speaks to their personality, whether dark and heavy porters, light and fun hard seltzers, or healthy and fizzy hard kombuchas.   This democratization allows beer to bring people together to share in fun occasions. Some of my favorite memories from Davis Polk include drinking beer with colleagues after work at the Wheeltapper or at a Broadway show during the summer program. Especially during the pandemic, I have smiled every time someone has shared a photo of themselves drinking one of our beers. I love working with a product that makes people happy.