Image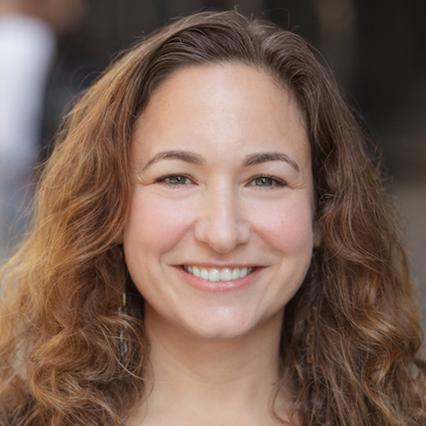 Chief Legal Officer & General Counsel of Teachers Pay Teachers
We recently caught up with Elyse Jones (Cowgill) Benedicto, Chief Legal Officer and General Counsel of Teachers Pay Teachers, an online platform where teachers can buy and sell original teacher-created educational materials. After Davis Polk, Elyse was Vice President of Legal Affairs at Zocdoc and General Counsel and Head of Business Development at MealPal before joining TpT.
Elyse discusses how she broke into the tech industry, the benefits of a litigation background for a general counsel in tech and a recent business expansion that TpT accelerated due to the COVID-19 pandemic.
"It's easy to get discouraged by rejection and to assume that the only way to get a job is through a connection. Often, though, patience, timing and luck matter most."
You are Chief Legal Officer and General Counsel of Teachers Pay Teachers. Tell us about the company and your role.
Teachers Pay Teachers is the world's largest online marketplace for educator-created K-12 resources. Our platform has over 5 million resources and is used by 85% of teachers in North America.
As Chief Legal Officer and GC, I oversee the Legal and Marketplace Integrity teams, working closely with the Executive Team on all business and product matters. As a platform, TpT is protected under the Digital Millennium Copyright Act and Communications Decency Act safe harbors, which makes the legal team's role particularly important in business and product development. In order to benefit from the protections of these safe harbors, platforms have to comply with a series of requirements and so the legal team's responsibility is to ensure that we understand how these requirements apply to any new initiative and that we build or expand in a way that preserves our safe harbor.
The Marketplace Integrity team is an operations team that enforces TpT's user policies, including those related to intellectual property, inappropriate content and fraud. The team oversees all of TpT's content moderation efforts and has grown five-fold in the past 18 months. Given that TpT serves K-12 educators and students, ensuring that the content on our platform is high quality is essential for our business.
How did the opportunity to join TpT arise and what attracted you to the company?
I attended a talk by a couple of senior women from TpT and was so inspired when they shared their experiences working at TpT – its mission, culture and community are powerful. TpT was founded by a former New York City public school teacher who wanted to help teachers save time and have access to the best possible resources when teaching. The sellers on the marketplace are also K-12 educators, and overwhelmingly women, who leverage TpT to build their own small businesses to supplement their teaching incomes. After that talk, I asked my teacher friends about TpT and they all raved about it – it sounded like an incredible marketplace!
A couple of months later, TpT posted an opening for a GC. Ultimately, I applied for the role three times over the course of a year and thankfully the final time I submitted the form on the website I was successful. I share this anecdote because it's easy to get discouraged by rejection and to assume that the only way to get a job is through a connection. Often, though, patience, timing and luck matter most. By my third attempt, TpT had grown beyond narrowly considering GC candidates with education expertise to appreciating someone with a broader tech background.
How has the COVID-19 pandemic and the resulting shift for so many teachers to virtual education impacted TpT's business and your role in particular?
TpT has long been teachers' destination for supplementary materials, and we found that their need for our resources only increased with the move away from textbooks and into virtual education. We also saw that teachers now needed more than just resources to help connect with their students in a remote environment.
We had already been planning to expand the TpT marketplace into a platform that would provide interactive tools to educators and students – indeed, we were in the early stages of building those tools when the pandemic emerged. We quickly accelerated our plan, expanded our team and launched a suite of tools that allow educators to easily create custom, interactive digital activities from their own original materials or by adapting one of TpT's resources.
As the GC, it has meant that I've deepened my understanding of student data obligations and the responsibilities companies have when they serve students, in addition to educators. It's a very exciting and meaningful time to be a part of TpT.
You have worked at three tech companies (including TpT) since leaving Davis Polk. What was your motivation for working in the tech field and how did you break into the industry?
I loved my years in litigation at Davis Polk and, after many years running international criminal investigations, I always assumed that I would one day apply to the U.S. Attorneys' Office. During a year of many long international work flights, I started reflecting a bit more on the skills I wanted to develop in the long run and made the surprising decision to focus on an in-house role for a company or organization with a mission that inspired me. I'd spent so much of my time helping companies after something had gone really wrong that I wanted to explore trying to build a company or organization and help it get things right.
I wasn't narrowly focused on tech – I applied to nonprofits, museums and foundations as well as some tech companies. Ultimately, Zocdoc hired me and I'm forever grateful for that opportunity. I quickly learned that I thrive in fast-paced, high-growth environments and love collaborating with cross-functional teams of engineers, marketers and more. I enjoy companies with strong and inspiring missions that also have business models that I find intellectually stimulating (which often means they are heavily regulated). Like when I applied to TpT, I had no connections at Zocdoc and submitted my resume directly through their website. People think this never happens, but it's how I have gotten two of my three jobs in tech.
How has your prior litigation experience influenced the way you approach your tech roles and how you manage a legal department?
When I first moved into tech, there were very few former litigators in the industry. There was an assumption that corporate experience was the best foundation for a GC, yet I think my diverse set of experiences in litigation (civil trial and appellate, criminal and government investigations, bankruptcy and taxation) makes me extremely capable of asking the right questions and truly assessing risk. This includes questions like: What is the likelihood that litigation will happen? How harmful would that be from a brand or financial perspective? What is the likelihood the government would pursue an investigation and, if so, what policies, procedures and training would you want to have in place?
In many ways, I am less risk averse because I am a former litigator. I feel comfortable in my ability to concisely quantify the risk for my CEO and board and to prepare documentation as appropriate. Over the past few years, more and more litigators have been moving into tech, which I think is a great development.