Neal Potischman
Lawyers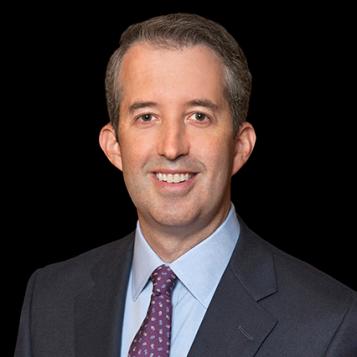 Leads West Coast commercial litigation practice. Represents clients in high-stakes civil, regulatory and criminal matters. Co-head of Northern California office.
Neal leads our West Coast commercial litigation practice and is co-head of the Northern California office. He represents companies and individuals in high-stakes civil, regulatory and criminal matters. He focuses on class actions, including securities, antitrust, RICO and consumer protection matters, and complex commercial disputes. Neal also handles internal investigations and regulatory matters. His clients span industries such as technology, life sciences, media, telecommunications, financial services, insurance and aviation.
He led Davis Polk's team in a court victory named to the Daily Journal's "Top Verdicts" list for 2020. Benchmark Litigation and Chambers USA recognize Neal as a leading litigator, and Law360 named him a "Class Action MVP."
Neal coordinates our Northern California pro bono program and is active in the Bay Area legal community, including with the Edward J. McFetridge Inn of Court. He served for more than a decade as hiring partner in Northern California.
Experience highlights
Civil Litigation – Securities Litigation
In his securities litigation practice, Neal has litigated dozens of '33 Act and '34 Act cases, as well as state law breach of fiduciary duty and derivative similar claims, in courts nationwide.
Civil Litigation – Antitrust Litigation
He has played a lead role in many antitrust matters, including claims of monopolization as well as horizontal price fixing. He has litigated a significant number of direct and indirect purchaser claims, including class actions, as well as claims brought by various state attorneys general.
Civil Litigation – Consumer Class Actions
Neal also has extensive experience litigating RICO and consumer fraud class actions and mass actions challenging product sales, marketing, and applicable terms and conditions. He has litigated claims regarding a variety of consumer products. He has successfully defeated certification of consumer classes on multiple occasions and has succeeded in getting other putative consumer class actions dismissed at the pleading stage.
Criminal, Regulatory and FCPA Matters
Beyond his civil litigation practice, he has been extensively involved in a number of global white collar, regulatory and internal investigations matters, conducting internal investigations, compliance reviews, and responding to investigations initiated by the Department of Justice and the Securities and Exchange Commission.
View more experience
Credentials
Recognition
Chambers USA – Litigation: Securities, California
Benchmark Litigation – National California, Star
Legal 500 U.S. – Securities Litigation: Defense
Law360 – "Class Action MVP of the Year," 2019
Law360 – "Rising Star," 2013
Education
J.D., Harvard Law School
Editor, Harvard Law Review
B.A., History and Political Science, Swarthmore College
Clerkships
Law Clerk, Hon. Leonard B. Sand, U.S. District Court, S.D. New York, 1998-1999
Professional history
Partner, 2006-present
Davis Polk since 1999
Qualifications and admissions
State of California
State of New York
U.S. Court of Appeals, Ninth Circuit
U.S. Court of Appeals, Second Circuit
U.S. Court of Appeals, Third Circuit
U.S. District Court, C.D. California
U.S. District Court, E.D. California
U.S. District Court, E.D. New York
U.S. District Court, N.D. California
U.S. District Court, N.D. Illinois
U.S. District Court, N.D. New York
U.S. District Court, S.D. California
U.S. District Court, S.D. New York
Back to top