Margaret E. Tahyar
Lawyers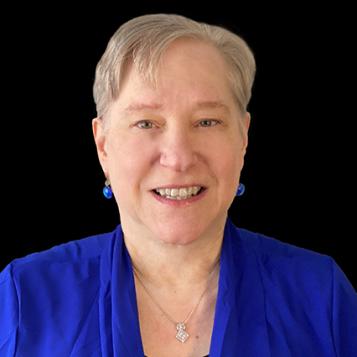 Head of Financial Institutions and on Fintech team. Provides strategic bank and financial regulatory advice to banks, financial institutions and tech companies.
Meg is head of our Financial Institutions practice and a member of our Fintech team. She provides strategic bank and financial regulatory advice to clients including many of the largest U.S. and non-U.S. financial institutions, regional banks, fintechs, cryptocurrency exchanges and other digital assets companies.
She has been involved in several regional bank mergers and acquisitions and has worked on almost two dozen living wills for clients ranging from the largest financial institutions to smaller regional banks. She also advises clients on corporate governance, consent order remediation, bank chartering, payment systems, fintech partnerships, bank powers and activities, cryptocurrencies, digital assets, securities disclosure, capital and liquidity and the government's COVID support programs.
Meg is a member of the FDIC's Systemic Resolution Advisory Committee. She co-authored Financial Regulation: Law and Policy, a leading textbook, and FinTech Law: The Case Studies.
Experience highlights
First Interstate BancSystem on its $2 billion merger with Great Western Bancorp
SouthState Corporation on its $542 million merger with Atlantic Capital Bancshares
Truist on its proposed $2 billion acquisition of Service Finance
Truist Ventures as lead investor in the Series A funding of Greenwood, a digital banking platform for Black and Latinx causes and businesses
Truist on its sale of BB&T and a portfolio of leases and loans to TCF Capital Solutions
Regions Bank on its acquisition of Sabal Capital Partners
CenterState Bank Corporation on its all-stock merger of equals with South State Corporation to create a leading Southeastern-based regional bank with a total market value of approximately $6 billion
Advice to numerous banks and other financial institutions on all financial assistance programs or facilities established by the government to mitigate the harm to the U.S. economy from the COVID-19 pandemic, including in particular the main street lending program, paycheck protection program (PPP), PPP Liquidity Facility (PPPLF), term asset-backed securities lending facility (TALF), commercial paper funding facility (CPFF), primary dealer credit facility (PDCF) and related capital and liquidity relief
Led the teams that produced memos on the Main Street Program, Main Street Program Legal Architecture, Key CARES Act Provisions and Fed Programs for Corporates, CARES Act Paycheck Protection Program, Expansion of SBA Loan Program under the CARES Act, and Economic Stabilization: Congress Passes the CARES Act
SLM Corporation (Sallie Mae) on its acquisition of Nitro College from Epic Research
Several large banking organizations in consent order remediation projects
Multiple securities offerings as either issuer or underwriters counsel for banks and nonbank financial companies
A large regional bank in connection with its defense in a putative PPP class action
BPI and SIFMA in their development of comment letters on the Federal Reserve and FDIC's multiple proposals to change the regulations around living wills
Several fintech companies on strategic approaches, including a national bank charter, an OCC limited purpose charter, and a state industrial bank charter
ICICI on all aspects of U.S. securities laws related to its NYSE listing and 144A offerings
In addition to her full-time practice, Meg has taught as an adjunct professor at Columbia Law School and Harvard Law School.
View more experience
Credentials
Recognition
Euromoney Women in Business Law Americas Awards – "Financial Regulation Lawyer of the Year," 2022
Chambers USA – Financial Services Regulation: Banking (Compliance), Band 1
Chambers Global – Banking & Finance: Mainly Regulatory, USA, Band 1
Burton Awards for Legal Achievement – "Distinguished Legal Writing Award," 2009 and 2020
IFLR1000 – Financial Services Regulatory, United States, Market Leader
IFLR1000 – Women Leaders: United States, 2021 and 2022
Expert Guides – Women in Business Law, 2021
Legal 500 U.S. – Financial Services Regulation
National Law Journal – "Outstanding Women Lawyers," 2015
Law360 – "Banking MVP of the Year," 2014
Education
J.D., Columbia Law School
Articles Editor, Columbia Law Review
A.B., University of Michigan
Clerkships
Law Clerk, Hon. Thurgood Marshall, Supreme Court of the United States, 1988-1989
Law Clerk, Hon. Robert H. Bork, U.S. Court of Appeals, D.C. Circuit, 1987-1988
Professional history
Partner, 1997-present
Davis Polk since 1989
New York office, 1995-1997 and 2009-present
Paris office, 2002-2009
London office, 1997-2002
Washington DC office, 1989-1995
Qualifications and admissions
District of Columbia
State of New York
U.S. Court of Appeals, Second Circuit
Back to top