Greg D. Andres
Lawyers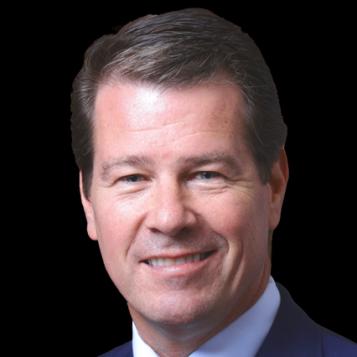 Nationally recognized trial lawyer. Practice spans white collar and civil matters, congressional investigations and crisis management. Extensive government experience.
Greg focuses on white collar defense, congressional investigations, complex civil litigation and crisis management. He was recognized by Benchmark Litigation in 2021 as one of the nation's "Top 100 Trial Lawyers." In forums including federal and state court, mediation and arbitration, Greg represents clients including financial institutions, hedge funds and private equity firms, as well as companies in multiple industries.
As a member of Special Counsel Robert Mueller's team in 2017-2019, Greg was the lead trial lawyer in the successful prosecution of Paul Manafort. Earlier, he was a prosecutor and a deputy assistant attorney general in the Criminal Division of the Department of Justice and the Chief of the Criminal Division in the U.S. Attorney's Office for the EDNY.
Greg has secured numerous declinations and favorable resolutions for clients involving allegations of non-U.S. and U.S. corruption, financial fraud, money laundering, insider trading, and securities and tax fraud.
Experience highlights
Anti-Corruption and Money Laundering
Telia in the global settlement of FCPA investigations by DOJ, SEC and Dutch and Swedish authorities
Secured declinations from the DOJ and SEC in an FCPA investigation of Cisco Systems
Secured a declination from the World Bank in a corruption investigation of a European energy company
A global bank in an AML/BSA and FCPA investigation arising from the Petrobras/Lava Jato corruption investigation
A global bank in an AML/BSA investigation arising from the FIFA corruption prosecution
A global energy company in an FCPA investigation conducted by the SEC related to power plant contracts in South Africa
Other Government Investigations
A global financial institution in a multinational investigation relating to fraud and collusion in the foreign exchange markets, involving the DOJ, CFTC, Federal Reserve, state attorneys general and non-U.S. regulators
Secured a civil resolution and criminal declination for a global financial institution in investigations of RMBS practices
Secured a declination for a global financial institution in a DOJ cross-border tax investigation
Resolved a tax investigation of a private equity firm by the New York Attorney General's Office with no action taken
Antitrust Investigations
Secured antitrust immunity and a declination for a global financial institution relating to allegations of collusion in a foreign trading market
A global financial institution relating to DOJ and regulatory investigations in the Treasuries market
Congressional Investigations
A global financial institution in matters relating to the CARES Act
Individual Representations
The CEO of a design company in a DOJ procurement fraud and bribery investigation
The CEO of a Chinese media company in a disclosure investigation by the SEC
A senior executive branch official in a federal criminal leak investigation
Senior bank executives in the Madoff Ponzi scheme investigation by federal prosecutors
A senior bank official in an investigation of alleged money laundering by wealth management clients
Civil Litigation
A global financial institution in federal civil litigation related to a $9 billion SIV
One of the world's largest hedge funds in an employee action during mediation
A large private equity entity in an employee arbitration action
View all experience
Credentials
Recognition
Chambers USA – White Collar Crime and Government Investigations, New York
According to Chambers, clients describe Greg as "a very impressive, powerful and energetic attorney with strong experience in the DOJ and a lot of credibility with the authorities."
Benchmark Litigation – National and New York Star; "Top 100 Trial Lawyers"
Ethisphere – "Attorneys Who Matter," 2013, 2014
National Law Journal – "Top 40 Under 40," 2005
Department of Justice's Director's "Award for Superior Performance by a Litigative Team," 2003, 2005 and 2010
Attorney General's "Distinguished Service Award," 2008
New York City Bar Association – Henry L. Stimson Medal, 2005
Member of Law360's 2021 Trials Editorial Advisory Board
Education
J.D., University of Chicago Law School
B.A., Government, University of Notre Dame
Clerkships
Law Clerk, Hon. Robert Beezer, U.S. Court of Appeals, Ninth Circuit, 1996-1997
Law Clerk, Hon. Morton A. Brody, U.S. District Court, Maine, 1995-1996
Professional history
Partner, Davis Polk, 2013-2017 and 2019-present
Senior Assistant Special Counsel, Special Counsel's Office, 2017-2019
Counsel, Davis Polk, 2012-2013
Deputy Assistant Attorney General, Criminal Division, U.S. Department of Justice, 2010-2012
Chief of the Criminal Division, U.S. Attorney's Office, Eastern District of New York, 2007-2010
Special Assistant U.S. Attorney, U.S. Attorney's Office, Southern District of New York, 2009-2011
Deputy Chief, Criminal Division, U.S. Attorney's Office, Eastern District of New York, 2006-2007
Deputy Chief, Organized Crime and Racketeering Section, U.S. Attorney's Office, Eastern District of New York, 2004-2005
Assistant U.S. Attorney, Criminal Division, U.S. Attorney's Office, Eastern District of New York, 1999-2012
Associate, Davis Polk, 1997-1999
Peace Corps Volunteer, Benin, West Africa, 1989-1992
Qualifications and admissions
District of Columbia
State of New York
U.S. Court of Appeals, Sixth Circuit
U.S. District Court, E.D. Michigan
U.S. District Court, E.D. New York
U.S. District Court, S.D. New York
Back to top