Faisal Baloch
Lawyers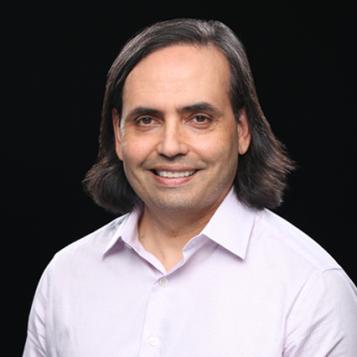 Advises global investment banks and major corporations and funds on equity-linked derivatives and other financial products.
Faisal is a member of our Capital Markets and Derivatives & Structured Products practices. His derivatives practice includes monetization, hedging and other equity derivative transactions; margin loans; variable prepaid forwards; convertible bonds and related call spreads and capped calls.
Faisal also has extensive experience with traditional corporate financings, including high-yield debt; IPOs and private equity offerings; structured products; securitizations; and debt restructurings, including exchange and tender offers.
He has executed transactions across Asia, Europe and the United States, and in a variety of industries, including telecom, financial institutions, e-commerce, fintech, energy and mining.
Currently based in New York, Faisal worked in our Hong Kong office from 2010 to 2019.
Experience highlights
Equity and Equity-linked Capital Markets
Several of the largest U.S. convertible bond offerings and related call spread and capped transactions
Several of the largest U.S. structured margin loan facilities secured by publicly traded securities
Sea Limited $884.4 million IPO and NYSE listing
Sea Limited $575 million convertible senior notes offering
ICICI Lombard General Insurance Company Limited's $871 million Indian IPO
ICICI Prudential Life Insurance Company Limited's $908 million Indian IPO
True Corporation's spinoff and $1.8 billion infrastructure fund Thai IPO
PT Petrosea Tbk's Indonesia Re-IPO
China Resources Beer's $1.2 billion global rights offering
CIFI Holdings' HK$2.79 billion convertible bond offering
Debt Capital Markets
High-Yield Debt
CIFI Holdings' $300 million high-yield notes offering
Yanlord Land Group's $450 million high-yield notes offering
Nexteer Automotive's $250 million high-yield notes offering
Logan Property's $300 million high-yield notes offering
PT Indika Energy Tbk's $500 million high-yield notes offering
Investment-Grade Debt
Tencent Holdings' $5 billion notes offering under its global MTN program
SP PowerAssets' $600 million notes offering
JD.com's $1 billion SEC-registered notes offering
CNOOC Limited's $4 billion SEC-registered guaranteed notes offering
Sinopec's $3.5 billion senior notes offering
CNPC General Capital's $2 billion guaranteed senior notes offering
Liability Management and Restructuring
Mongolian Mining Corporation's $800 million debt restructuring
PT Indika Energy Tbk's cash tender offer for its $300 million outstanding high-yield notes
SOHO China's cash tender offer for its $400 million outstanding high-yield notes
Mergers & Acquisitions
Far EasTone Telecommunications' strategic alliance with MSPE Asia in connection with the acquisition of China Network Systems
View more experience
Education
LL.M., Columbia Law School
LL.B., University of British Columbia, Peter A. Allard School of Law
B.A., University of Toronto
Professional history
Counsel, 2013-present
Davis Polk since 2007
Clifford Chance (London), 2005-2007
Tax Associate, PricewaterhouseCoopers, 2003-2005
Qualifications and admissions
Back to top