Elliot Moskowitz
Lawyers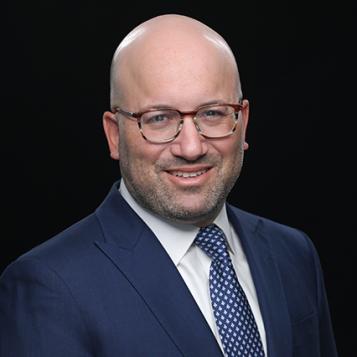 Seasoned litigator with extensive bankruptcy and commercial litigation experience. Represents major companies in trials and proceedings in courts around the country.
Elliot's practice focuses on bankruptcy litigation and complex commercial litigation.
He has represented major corporations, financial institutions and creditors in connection with trials and proceedings in federal courts around the country. Corporate clients that Elliot has represented in bankruptcy litigation matters include Arch Coal, Bonanza Creek Energy, Dean Foods, Frontier Airlines and Patriot Coal. He has represented creditors or other significant parties in litigation arising out of the bankruptcies of General Motors, Hertz, Lehman Brothers and Tribune.
Elliot also has extensive experience representing corporate clients and professional firms in connection with a wide range of state and federal regulatory inquiries and civil litigation.
In his pro bono practice, Elliot served as Chief Counsel to the Special Commission on the Future of the New York State Courts, which issued landmark reports with reform recommendations in 2007 and 2008.
Experience highlights
Bankruptcy Litigation
Successful defense of Uniti Group in multi-billion-dollar litigation brought by Windstream Holdings involving claims for fraudulent transfer and other causes of action
Lead litigation counsel to agent bank representing parties that financed the acquisition of Hertz's U.S. vehicle fleet
Lead litigation counsel to Dean Foods in its chapter 11 bankruptcy cases, including litigation with creditors' committee, multiple unions and ad hoc committee
Lead litigation counsel to a large group of term lenders in the General Motors bankruptcy involving a $1.5 billion avoidance action brought by the Avoidance Action Trust
Appellate counsel to a group of financial institutions and funds regarding multi-hundred-million-dollar fraudulent transfer judgment arising out of the TOUSA bankruptcy
Lead litigation counsel to Bonanza Creek Energy in its chapter 11 bankruptcy cases, including trustee and examiner litigation
Lead litigation counsel to Arch Coal in its chapter 11 reorganization
Lead litigation counsel to Patriot Coal in multi-billion-dollar chapter 11 proceedings, including victory at trial regarding motion to reject collective bargaining agreements and Eighth Circuit appellate victory
Lead litigation counsel to JPMorgan Chase and serves on the defendants' Executive Committee in the multi-billion-dollar fraudulent transfer litigation arising out of the bankruptcy of Tribune
Lead litigation counsel to Lehman Brothers International (Europe) in the litigation and settlement of $38 billion in claims between client and Lehman Brothers Inc.
Advised Comcast and affiliates in bankruptcy proceedings and related litigation concerning Comcast SportsNet Houston
Advised major broker-dealer in the City of Detroit bankruptcy
Represented Frontier Airlines in its chapter 11 restructuring, including litigation with unions
Complex Commercial Litigation
Defending Fortune 500 company in litigation in New York's Commercial Division over liability for a refinery fire
Won substantial award at trial for plaintiffs in a lawsuit in Delaware Chancery Court concerning ownership of water filtration patents
Won dismissal of legal malpractice claims (and secured award of fees) in a decision affirmed by the New York State Court of Appeals
Defended a major financial institution in real estate litigation over a $2.6 billion casino project in Atlantic City
View more experience
Credentials
Recognition
Benchmark Litigation – National and New York, Star
Lawdragon – 500 Leading U.S. Bankruptcy and Restructuring Lawyers, 2022
Turnarounds & Workouts – "Outstanding Young Restructuring Lawyer," 2011 and 2015
Law360 – "Rising Star: Bankruptcy," 2012
Education
J.D., Columbia Law School
Harlan Fiske Stone Scholar
Member, Columbia Journal of Law and Social Problems
B.A., CUNY Queens College
Professional history
Partner, 2010-present
Associate, 2001-2010
Qualifications and admissions
State of New York
U.S. Court of Appeals, Eighth Circuit
U.S. Court of Appeals, Second Circuit
U.S. Court of Appeals, Sixth Circuit
U.S. Court of Appeals, Third Circuit
U.S. District Court, E.D. Michigan
U.S. District Court, E.D. New York
U.S. District Court, S.D. New York
U.S. District Court, W.D. Michigan
Back to top