David R. Bauer
Lawyers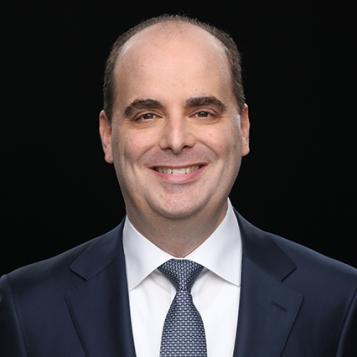 Advises on healthcare, life sciences and technology transactions, including strategic licensing and collaboration arrangements, M&A and other corporate transactions.
David advises clients on a wide range of IP and technology-related corporate and commercial transactions, including licensing and collaboration agreements, R&D agreements, supply and distribution agreements, and other strategic commercial agreements. He also advises on the IP and technology-related aspects of M&A transactions, joint ventures, financings, restructurings and capital markets offerings.
With a bioscience-related Ph.D., David has extensive experience and a particular focus advising clients in the pharmaceutical, biotechnology and medical device industries. His life sciences experience spans transactions related to small molecule pharmaceuticals, biologics, cellular and gene therapies, diagnostics and medical devices, both within the United States and internationally. David also regularly advises clients in a variety of other industries, such as IT, media and financial services.
He is regarded as a recommended intellectual property lawyer in IAM Patent 1000.
Experience highlights
Healthcare & Life Sciences
GSK – option and license agreement with Boston Pharmaceuticals; acquisition of Affinivax

Roche – acquisitions of Spark Therapeutics, InterMune, Flatiron Health, Promedior, Adheron Therapeutics and Tensha Therapeutics; collaboration with Foundation Medicine; option to acquire and collaboration with Janus Biotherapeutics
Bristol Myers Squibb – acquisition of Forbius; divestitures of rights to Lysodren, Nystatin, Sotalex and Questran to various acquirers
Gilead Sciences – acquisitions of Immunomedics and MiroBio
Novartis – acquisition of worldwide therapeutic rights for Fibroblast Activation Protein targeting agents from iTheranostics (an affiliate of SOFIE Biosciences), which are licensed from the University of Heidelberg
BVF Partners LP on MoonLake Immunotherapeutics' exclusive in-license of Sonelokimab from Merck KGaA
AstraZeneca – acquisitions of ZS Pharma, Omthera Pharmaceuticals and Amylin Pharmaceuticals; license, distribution and supply arrangements with Optimer Pharmaceuticals
Roivant Sciences – combination with a SPAC
AC Immune – collaboration with Eli Lilly; collaboration with Biogen
Shionogi – collaboration with Sage Therapeutics
Novo Nordisk – acquisitions of Dicerna Pharmaceuticals, Forma Therapeutics, Corvidia Therapeutics and Emisphere Technologies; acquisition of U.S. and Canadian rights to Macrilen from Strongbridge Biopharma
Freeline Therapeutics – commercial manufacturing arrangement with Brammer Bio
Charles River Laboratories – acquisitions of Cognate BioServices, HemaCare and Vigene Biosciences
Y-mAbs – license agreement with SciClone for DANYELZA® and Omburtamab in China
Shire – acquisitions of NPS Pharmaceuticals, Foresight Biotherapeutics and Lotus Tissue Repair; sale of mRNA platform to Translate Bio; sale of oncology business to Servier
IPOs of AC Immune, ADC Therapeutics, Denali Therapeutics, Editas Medicine, Freeline Therapeutics, Royalty Pharma and Vaccitech
Technology and Industrials
Comcast on its acquisition of Icontrol Networks
Ocado Group on its acquisitions of Haddington Dynamics and Kindred Systems
Bridgepoint Capital acquisition of Sun World International
Pro Bono
Intellectual property advice to Groundswell Community Mural Project (for which he which won a Lawyers Alliance of New York Cornerstone Award)
View more experience
Credentials
Recognition
IAM Patent 1000 – "The go-to for pharmaceutical and biotech deals and collaborations is bioscience PhD David Bauer."
Education
J.D., Fordham University School of Law
magna cum laude
Order of the Coif
Senior Articles Editor, Fordham Law Review
Ph.D., Cornell University
Clerkships
Law Clerk, Hon. Paul J. Kelly Jr., U.S. Court of Appeals, Tenth Circuit, 2007-2008
Professional history
Partner, 2018-present
Counsel, 2015-2018
Davis Polk since 2008
Qualifications and admissions
Back to top