Christopher S. Schell
Lawyers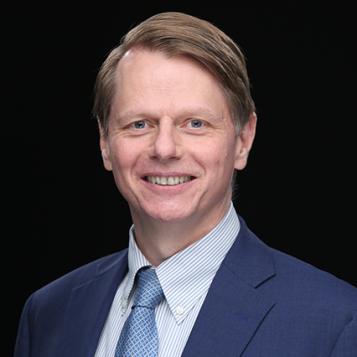 Advises financial institutions on debt and equity capital markets transactions and structured products. Extensive experience developing new financial products.
Chris is a member of our Capital Markets and Derivatives & Structured Products practices. He represents issuers and investment banks in equity and debt capital markets transactions and offerings of structured products, including synthetic exchangeable securities and other equity, commodity and currency linked products. He has extensive experience developing new financial products, including innovative offerings of units, warrants, exchange traded notes and proprietary indexes, for retail and institutional investors.
He advises on SEC, FINRA and other regulatory and transactional matters related to structured products, such as SEC comment letters, compliance projects and the impact of the Dodd-Frank Act.
According to Chambers USA, which ranks Chris in Band 1 in Structured Products, clients find Chris to be "responsive and innovative in thinking of solutions" and "excellent at presenting and discussing complex legal issues with experts and with those who are new to the subject area."
Experience highlights
Regularly advises financial institutions in capital raising transactions, including NYSE-listed preferred stock issuances, senior and subordinated debt offerings and international offerings
Morgan Stanley on the first ever SEC-registered bond offering primarily offered in Taiwan and listed on the Gre Tai Securities Market
Morgan Stanley on Canadian dollar and Australian dollar denominated debt offerings
Offering of Japanese yen denominated debt offerings in Japan
Regularly advises the issuers and structurers of structured products on SEC-registered, Rule 144A/Regulation S, Regulation D and Section 3(a)(2) structured note issuance programs
Regularly advises the New York Stock Exchange on their index business and IOSCO Benchmark Regulation
Advises a variety of fintech companies on cryptocurrency investment products
Morgan Stanley on the issuance of numerous structured products on equities, commodities, currencies, credit and other underlying assets
Regularly advises a major U.S. financial institution on numerous exchange-traded notes, structured notes and market-linked certificates of deposit
Regularly advises two major Asian and European financial institutions on the creation and administration of innovative investment strategies, including indexes, and the offer and sale of securities using those strategies for a wide range of market participants
Morgan Stanley on its investment, as part of a investment consortium, in the convertible preferred stock of Carver Bancorp, Inc., a regional commercial bank
Morgan Stanley Wealth Management on the distribution of securities linked to equities, commodities, currencies and rates
Morgan Stanley on the U.S. Government's $10 billion investment in the preferred stock and warrants of Morgan Stanley under the Troubled Asset Relief Program
Morgan Stanley on the repayment of the $10 billion preferred securities and the repurchase of the related warrants issued under the Troubled Asset Relief Program, including the equity and debt capital raising transactions designed to satisfy the government's conditions for repayment
Morgan Stanley on the issuance of an aggregate of over $23 billion of notes guaranteed under the FDIC's Temporary Liquidity Guarantee Program
Burger King Holdings, Inc. and Greenhill & Co. in their initial public offerings
View more experience
Credentials
Recognition
Chambers USA – Capital Markets: Structured Products, Band 1
Chambers Global – Capital Markets: Structured Products, USA, Band 1
IFLR1000 – Capital Markets (Equity, Structured Finance and Securitization), United States
Education
J.D., Yale Law School
Articles Editor, Yale Journal of International Law
Clerkships
Law Clerk, Hon. Charles P. Sifton, U.S. District Court, E.D. New York, 1998-1999
Professional history
Partner, 2010-present
Counsel, 2006-2010
Davis Polk since 1999
London office, 2000-2002
Qualifications and admissions
Back to top