Ashok Ramani
Lawyers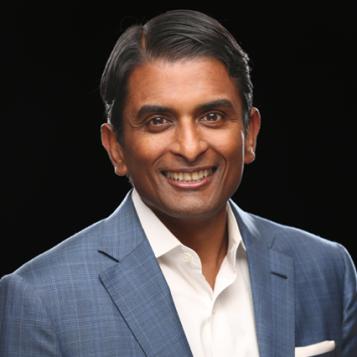 Head of IP Litigation practice. Fellow of the American College of Trial Lawyers. Focuses on patent and trade-secret litigation and investigations.
Ashok heads our IP Litigation practice. A Fellow of the American College of Trial Lawyers, he focuses his practice on patent and trade-secret matters. Leading publications including Chambers USA and the Daily Journal recognize him as among the country's best IP trial lawyers.
Ashok has tried 20 cases, including 15 jury trials and 13 as lead counsel. He has represented leading technology and healthcare companies including Comcast, Magnolia Medical, Netflix, Pfizer, Signify Health and TSMC.
For his plaintiff clients, he has secured multiple nine-figure settlements and obtained a permanent injunction after winning a jury trial. For his defendant clients, he has won a finding of no violation on all patents before the ITC and a walk-away settlement during a trade-secret jury trial.
Ashok is co-chair of our Diversity, Equity & Inclusion Committee. He serves on the boards of Bay Legal, the Center for Investigative Reporting, and the Engelberg Center on Innovation Law & Policy.
Experience highlights
Lead trial counsel for plaintiff Magnolia Medical Technologies in patent litigation brought in the District of Delaware against Kurin, Magnolia's sole competitor in the field of Initial Specimen Diversion Devices. After a one-week trial, the jury found that Kurin infringed Magnolia's patent, rejected Kurin's invalidity defenses, and awarded a 17.7% royalty.

Lead trial counsel for Pfizer in multiple trade-secret cases, including one that resulted in a TRO and preliminary injunction for Pfizer and another with a substantial global settlement for Pfizer.

Successfully defended Signify Health against a trade-secret preliminary injunction and other claims by CareCentrix in Delaware federal court.
Lead trial counsel for Comcast in patent litigations against Rovi in multiple federal district courts, the ITC, the Federal Circuit, and the U.S. Supreme Court in which Rovi asserted 37 patents over four-plus years.
Defended TSMC against ITC investigation initiated by Innovative Foundry Technologies on five semiconductor foundry patents.
Prepared ITC complaint for large multinational client accusing competitor of infringing four patents. Received OUII approval for filing shortly before parties entered into a cross license.
Have advised several clients, from technology multinationals to biopharma startups, as to alleged trade-secret misappropriation by newly hired executives and have overseen related internal investigations.
As lead trial counsel, secured a permanent injunction and seven-figure verdict for TEK Global in a dispute with competitor Sealant Systems International.*
As lead trial counsel, successfully defended Netflix and Roku at trial against Rovi in the ITC and in follow-on district-court litigation that resulted in all asserted Rovi patents being found invalid.*
Represented TSMC against China's then-leading semiconductor manufacturer, SMIC, in the largest trade-secret case tried to that time, securing a jury verdict on liability for TSMC that prompted a very favorable settlement.*
Achieved favorable progress for a biopharmaceutical company in a fiduciary-duty and trade-secret litigation that contributed to another biotechnology company acquiring the client for $365 million mid-trial.*
* Selected representations before joining Davis Polk
View more experience
Credentials
Recognition
Chambers USA – Intellectual Property: Patent, California
Daily Journal – "Top Intellectual Property Lawyers in California," since 2014
IAM Patent 1000 – United States-California, Gold Band
Legal 500 U.S. – Leading Trial Lawyers
Best Lawyers – Intellectual Property and Patent Litigation
Managing IP – National and California, Patent Star
Education
B.A., UC Berkeley
with high honors
Phi Beta Kappa
Clerkships
Law Clerk, Hon. Henry H. Kennedy Jr., U.S. District Court, District of Columbia, 1999-2000
Professional history
Partner, Davis Polk, 2018-present
Partner, Keker, Van Nest & Peters, 2006-2018
Associate, Keker & Van Nest, 2003-2005
Associate, Howard, Rice, Nemrovski, Canady, Falk & Rabkin, 2000-2002
Associate, Latham & Watkins, 1998-1999
Qualifications and admissions
State of California
U.S. Court of Appeals, Ninth Circuit
U.S. District Court, C.D. California
U.S. District Court, Colorado
Back to top