Will Schisa
Lawyers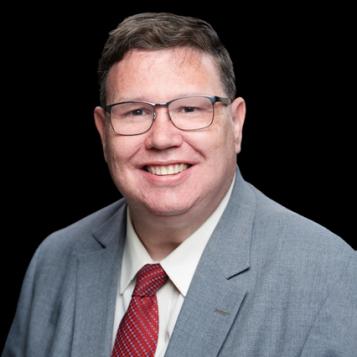 Advises clients on economic sanctions, export controls and AML matters. Extensive government experience at Treasury.
Will advises clients on the economic sanctions laws and regulations administered by the Treasury Department's Office of Foreign Assets Control (OFAC). Clients appreciate the extensive experience Will obtained serving for nearly 10 years as an attorney in the Office of the Chief Counsel, Foreign Assets Control, the legal office that supports OFAC.
In addition to sanctions, Will advises clients on U.S. anti-money laundering (AML) and export control laws and regulations, and also supports the firm's practice before the Committee on Foreign Investment in the United States (CFIUS).
Experience highlights
Represents clients in preparing voluntary self-disclosures, administrative subpoena responses and license applications to OFAC
Represents clients in connection with economic sanctions investigations and enforcement actions by OFAC and other federal and state regulatory and law enforcement agencies
Provides policy and compliance advice to clients affected by frequent changes in U.S. sanctions, including sanctions targeting Iran, Cuba, Russia/Ukraine, and Venezuela
Advises financial institutions and other clients on compliance with U.S. AML laws and regulations, including as applied to emerging issues such as virtual currencies
Assists clients in developing and updating economic sanctions and anti-money laundering compliance policies and procedures
Represents lenders, underwriters, borrowers, and issuers in international lending and capital markets transactions regarding sanctions, anti-corruption and anti-money laundering issues
Advises clients regarding sanctions-related inquiries from the Securities and Exchange Commission (SEC) and state agencies implementing divestment laws and assists clients in preparing sanctions-related disclosure for inclusion in annual reports to the SEC
View more experience
Credentials
Recognition
Chambers USA – International Trade: Export Controls & Economic Sanctions
Treasury Department Office of General Counsel – Miklos L. Lonkay Award for Excellence, 2016
Treasury Legal Division Award for Legal Research and Writing, 2014
Education
B.S.F.S., International Security Studies, Georgetown University
Professional history
Counsel, Davis Polk, 2017-present
Senior Counsel, Office of the Chief Counsel, Foreign Assets Control, U.S. Department of the Treasury, 2013-2017
Attorney-Adviser, Office of Foreign Assets Control, U.S. Department of the Treasury, 2007-2013
Associate, Wiley Rein, 2002-2007
Qualifications and admissions
Back to top