Tanu Sinha
Lawyers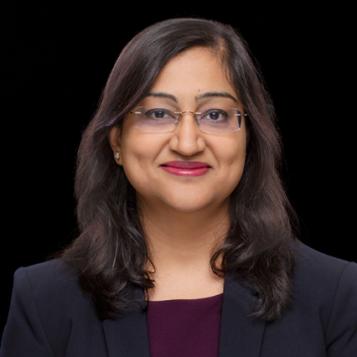 Associate in our Corporate practice, based in London.
Tanu advises corporations, financial institutions and investment banking clients on securities offerings and other strategic corporate transactions. Her practice focuses on equity and debt capital market offerings, including investment-grade debt offerings, liability management transactions, rights issues, private placements and IPOs.
She also advises clients on U.S. securities law aspects of complex cross-border M&A transactions and general corporate matters. In addition, Tanu regularly counsels clients on U.S. securities laws compliance, SEC reporting and disclosure matters, and corporate governance.
Experience highlights
Capital Markets
Debt

NatWest Group on eleven SEC-registered offerings, totaling $13.5 billion, including its inaugural $600 million green notes offering
NatWest Markets on establishment of its US medium-term note program, subsequent program updates and four bond offerings, totaling $5.1 billion
Roche on three bond offerings, totaling $12.5 billion
A British power technology company on its £2 billion equivalent bond offering
Ocado on its $500 million bond offering
Dealers/underwriters in connection with:  

Skandinaviska Enskilda Banken AB's six bond offerings, totaling $7.85 billion
The establishment of Prosus N.V.'s global medium-term note program, subsequent program updates and five bond offerings, totaling $13.5 billion equivalent
Bond offerings by US subsidiaries of National Grid, Niagara Mohawk Power (including the inaugural green notes offering), Brooklyn Union Gas Company, Boston Gas Company, totaling $3.8 billion
Weir Group's debut sustainability-linked bond offering of $800 million
Nestlé Holdings $5 billion notes offering

Equity

A British power technology company on its £2 billion rights issue
The dealers on Alm. Brand's DKK 10.47 billion rights offering
The dealers on the approximately SEK 5 billion rights offering of SAS
IPO for CM.com (aborted)

Liability Management

Reliance Industries on a consent solicitation in respect of three series of bonds
Ocado Group plc on its consent solicitation
Dealer managers on a cash tender offer by Prosus N.V. for two series of notes
Dealer managers on a cash tender offer by Rio Tinto Finance (USA) Limited
M&A
NewMed Energy's proposed combination with Capricorn Energy
Reliance Industries and Reliance Holding USA on their corporate reorganization and merger
View more experience
Education
J.D., Northwestern University Pritzker School of Law
Editor-in-Chief, Northwestern University Journal of International Law and Business
M.B.A., Northwestern University, Kellogg School of Management
B.S.E., Computer Engineering, Nanyang Technological University
Qualifications and admissions
Back to top