Ronan P. Harty
Lawyers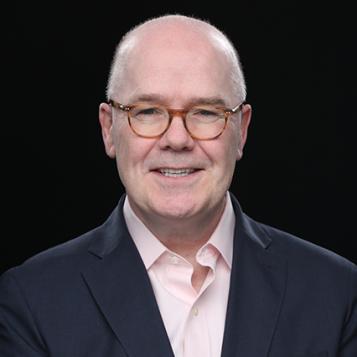 Widely recognized as one of the leading antitrust lawyers in the United States. Focuses on M&A, joint ventures, business conduct issues and enforcement matters.
Consistently recognized for his antitrust work, Ronan advises clients in a wide variety of industries, including pharmaceuticals, financial services, defense, consumer goods, industrial products, retail and technology. His practice focuses on U.S. and cross-border M&A, joint ventures, all forms of business conduct issues and enforcement agency investigations.
He is ranked in Band 1 in New York by Chambers USA, which notes that he is a "preeminent antitrust lawyer…with a strong track record of securing merger clearance for multinationals engaged in cross-border transactions."
Ronan has served in leadership positions in the antitrust community for many years. He is the editorial board chair of the American Bar Association's flagship antitrust publication, Antitrust Law Developments (9th edition), and the editor of Global Competition Review's Merger Remedies Guide – Third Edition. He is also on the editorial board of Antitrust Report.
Ronan serves on the board of Legal Services NYC.
Experience highlights
UBS in its proposed acquisition of Credit Suisse
JP Morgan Chase in its acquisition of First Republic Bank
Gilead Sciences in its $21 billion acquisition of Immunomedics
Charles Schwab in its acquisitions of USAA and TD Ameritrade
Hoffmann-La Roche in numerous acquisitions, including, most recently, its $4.5 billion acquisition of Spark Therapeutics
Ingersoll-Rand in the combination of its Industrial Division with Gardner Denver
Ferrero International in various acquisitions, including its acquisition of the Keebler business from Kellogg, and the acquisition of Nestle's U.S. confectionary business
Services Group of America in its acquisition by U.S. Foods
Home Shopping Network in its acquisition by QVC
Syngenta in its acquisition by ChemChina
Advanced Semiconductor Engineering in its proposed acquisition of Silicon Industries Precision Co.
Syngenta in its defense of a takeover proposal by Monsanto
Emerson Electric in numerous acquisitions since 1986, including, most recently, its proposed $7.6 billion acquisition of National Instruments
Citigroup in its sale of its OneMain business to Springleaf
Tyson Foods in its acquisition of Hillshire Brands
Nippon Express in connection with the Department of Justice's investigation of price-fixing in the freight forwarding business, and subsequent class action litigation 
Daiichi Sankyo in its sale of Ranbaxy
PricewaterhouseCoopers in its acquisition of Booz & Company
BATS Global Markets in its acquisition of Direct Edge
Maidenform Brands in its acquisition by Hanesbrands
H.J. Heinz in its acquisition by 3G Capital and Berkshire Hathaway
ConAgra in its acquisition of Ralcorp
Daikin Industries Ltd. in its acquisition of air conditioner manufacturer Goodman Global Inc.
National Express in its acquisition of Petermann Inc.
VF Corporation in its acquisition of Timberland
The Kingdom of Sweden in the sale of Absolut Vodka and other brands to Pernod Ricard
Gillette in its acquisition by Procter & Gamble
FirstGroup in its acquisition of the school bus services business of Laidlaw
CVS in its acquisitions of Eckerd Drugs, Revco, Arbor Drugs and its acquisition of Albertson's freestanding drug stores
View more experience
Credentials
Recognition
BTI Consulting Group – "Client Service All-Star," 2023
Chambers Global – Competition/Antitrust
Chambers USA – Antitrust, New York, Band 1
Legal 500 U.S. – Antitrust: Merger Control, Hall of Fame
Who's Who Legal – Competition
Burton Awards for Legal Achievement – "Distinguished Legal Writing Award," 2013
Antitrust Writing Awards – "Best Academic Mergers Article," 2013
Education
LL.M., University of Michigan Law School
Cook Fellowship for Legal Research
B.C.L., University College Dublin
Professional history
Partner, 1994-present
Davis Polk since 1986
Assistant (Stagiaire) in the cabinet of Sir Leon Brittan, Vice President of the European Commission Responsible for Competition Policy, 1991
Qualifications and admissions
Brussels B-List
State of New York
U.S. District Court, E.D. New York
U.S. District Court, S.D. New York
Back to top