Nino Stamatovic
Lawyers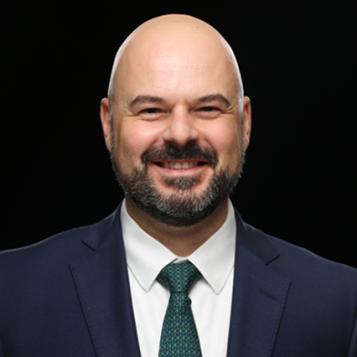 Represents companies and individuals in a wide range of criminal and civil enforcement matters, congressional inquiries and complex internal investigations.
Nino's practice focuses on the representation of corporations, boards of directors and individual clients in high-stakes, high-profile criminal and civil government enforcement matters and congressional inquiries. These include investigations by the DOJ, SEC and foreign regulators.
Nino has significant experience representing clients in matters involving potential corruption, conflicts of interest, allegations of fraud and federal securities laws violations. In this space, he has represented clients before government authorities in both public and confidential investigations and conducted sensitive internal investigations for clients in a variety of industries, including the pharmaceutical, retail, finance, energy, automotive and technology sectors. Nino also regularly advises on the assessment and enhancement of corporate compliance programs.
Nino has represented clients in matters across multiple jurisdictions in Latin America, Europe, the Middle East and Asia.
Experience highlights
Anti-Corruption & FCPA
Global pharmaceutical company in connection with a corruption-related inquiry by the SEC in China
Global oil and gas company in connection with a corruption-related investigation in Central Asia
Special committee of a global retailer's board of directors in connection with a corruption-related investigation in Russia
Major financial institution in connection with an FCPA investigation involving hiring practices in Asia
AstraZeneca PLC in connection with FCPA investigations by the DOJ and the SEC
IBM Corp. in connection with multi-year, wide-ranging FCPA investigations by the DOJ and the SEC resulting in a DOJ declination and no enforcement action by the SEC
Global retailer in connection with a corruption-related investigation in Central Europe
Global technology company in connection with a corruption-related matter in Southeast Asia
Major pharmaceutical company in connection with a corruption-related investigation by the DOJ in Iraq
Former senior executive of a global retailer in connection with an anti-corruption investigation in Mexico
International engineering and technology company in connection with anti-corruption investigations in Asia and Latin America
Other Government Investigations
Global energy company in connection with an SEC inquiry into internal controls
Major pharmaceutical company in a congressional drug-pricing investigation
ICICI Bank Ltd. in connection with an SEC investigation into loan impairment provisions under U.S. GAAP, resulting in an SEC declination
Public company in connection with a DOJ investigation concerning federal procurement
Former senior executive of an international financial institution in connection with SEC and DOJ anti-money laundering investigations
Government contractor in connection with the resolution of a False Claims Act investigation
Global financial institution in connection with investigations by the DOJ, Federal Reserve, and other regulators into allegations of collusion and fraud in the foreign exchange market
Other Representations
Engineer at Fiat Chrysler Automobiles, who has been indicted in connection with an alleged conspiracy to manipulate U.S. emissions tests
Global energy company in connection with an investigation of potential conflicts of interest on projects in Central Asia
View more experience
Education
J.D., Georgetown University Law Center
B.A., International Relations, College of William & Mary
Professional history
Counsel, 2019-present
Associate, 2009-2019
Qualifications and admissions
District of Columbia
State of New York
U.S. Court of Appeals, Sixth Circuit
U.S. District Court, E.D. Michigan
Back to top