Neil H. MacBride
Lawyers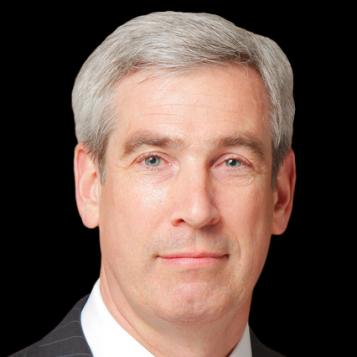 A leading litigator, with experience in all three branches of government.
Neil is one of the nation's leading white collar and civil litigators and has successfully defended dozens of companies, boards and individuals in high-stakes crisis management matters. He focuses on complex civil litigation, trials, government enforcement actions, and congressional and internal investigations.
Neil has been recognized as a premier litigator by publications including the National Law Journal, Chambers USA, Global Investigations Review and Washingtonian. A client quoted by Chambers says Neil is "an extraordinarily gifted lawyer blessed with impeccable judgment and unwavering integrity," who has "earned the trust and confidence of the judiciary."
His prior senior government roles include Chief Counsel to President Joe Biden when he was in the U.S. Senate, U.S. Attorney for the Eastern District of Virginia, and Associate Deputy Attorney General.
Experience highlights
Corporate Representations
Secured declinations from DOJ on proposed criminal charges against multiple global financial institutions
Secured declinations from DOJ and the SEC in FCPA investigations of Cisco Systems
Secured declination from the SEC in FCPA investigation of Fortune 200 multinational company
Represented CEO of global company in congressional hearings before U.S. Senate
Represented global companies in various congressional investigations before U.S. Congress
A major medical device manufacturer in parallel criminal, civil, regulatory and congressional investigations of potential adulteration, misbranding, and sales and marketing issues
Civil Enforcement Representations
Morgan Stanley in connection with its FIRREA settlement with DOJ and lawsuits by several states related to RMBS
McGraw Hill Financial and Standard & Poor's Financial Services in connection with lawsuits brought by DOJ, SEC and the Attorneys General of numerous states concerning the ratings of RMBS
Individual Representations
A witness in Special Counsel Robert Mueller's investigation
A witness in the "Varsity Blues" college admissions investigation
A precious metals trader in DOJ/CFTC investigation into alleged spoofing and market manipulation
Civil Litigation
Successfully sued the U.S. Treasury Department on behalf of ExxonMobil to overturn an economic sanctions penalty notice issued by the Office of Foreign Assets Control (OFAC) for violations of the U.S. Constitution and the Administrative Procedures Act ( Exxon Mobil Corporation, et al. v. Mnuchin, et al. , No. 3:17-cv-01930-B, 2019 WL 7370430 (N.D. Tex. 2017 Dec. 31, 2019))
Successfully defended General Dynamics Information Technology in a class action lawsuit alleging violations of the Telephone Consumer Protection Act ( Cunningham v. General Dynamics Information Technology, Inc. , No 16-cv-00545, 2017 WL 1682534 (E.D. Va. May 1, 2017),  aff'd , 888 F.3d 640 (4th Cir. 2018),  cert. denied , — U.S. —, 139 S.Ct. 417 (2018))
Defending relator qui tam lawsuit alleging violations of False Claims Act (United States of America ex. rel. Island Industries, Inc. v. Vandewater International, Inc., et al., No. 2:17-cv-4393 (KS) (C.D. Cal. 2017))
Recent Trial Representations
Trial defense counsel for Cisco Systems in a six-week patent infringement bench trial in 2020 conducted entirely over Zoom
View all experience
Credentials
Recognition
Chambers USA – White Collar Crime and Government Investigations, District of Columbia
Benchmark Litigation – District of Columbia, Star
Global Investigations Review – "DC Sanctions Lawyers to Have on Speed Dial," 2019
Ethisphere – "Attorneys Who Matter," 2010, 2014, 2015, 2016, 2017
Washingtonian – "Top Lawyers," Criminal Defense, White Collar, 2020
National Law Journal – "Cybersecurity Trailblazer," 2016
U.S. Department of Justice – Distinguished Achievement Award
Education
J.D., University of Virginia School of Law
Clerkships
Law Clerk, Hon. Henry Coke Morgan Jr., U.S. District Court, E.D. Virginia, 1992-1993
Professional history
Partner, Davis Polk, 2014-present
U.S. Attorney for the Eastern District of Virginia, 2009-2013
Associate Deputy Attorney General, U.S. Department of Justice, 2009
Obama-Biden Transition Team (Justice Department), 2008-2009
Vice President and General Counsel, Business Software Alliance, 2005-2008
Chief Counsel and Staff Director to Senator Joseph R. Biden, Jr., Senate Committee on Judiciary, 2001-2005
Assistant U.S. Attorney, Criminal Division, U.S. Attorney's Office, District of Columbia, 1997-2001
Associate, Verner, Liipfert, Bernhard, McPherson & Hand, 1993-1997
Qualifications and admissions
Commonwealth of Virginia
District of Columbia
State of New York
U.S. Court of Appeals, D.C. Circuit
U.S. Court of Appeals, Fourth Circuit
U.S. District Court, District of Columbia
U.S. District Court, E.D. Michigan
U.S. District Court, E.D. Virginia
Back to top