Michael Scheinkman
Lawyers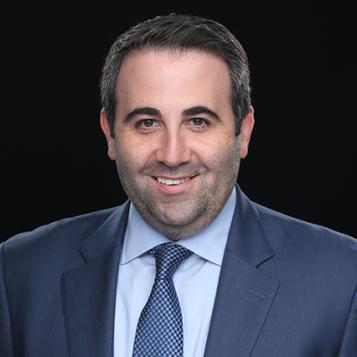 Represents a broad range of Fortune 500 corporations and financial institutions in their most important civil, criminal and regulatory matters.
Mike's practice focuses on complex commercial disputes, mass tort actions, antitrust cases and securities litigation in federal and state courts and arbitration proceedings across the country.
In his government and internal investigations practice, he represents clients in connection with allegations of corruption, fraud, market manipulation, antitrust violations and other financial crimes before a wide range of federal, state and international authorities, including the Department of Justice, the Securities and Exchange Commission, the Federal Trade Commission, the Federal Reserve, state attorneys general and local prosecutors.
His representations have crossed a variety of industries, including technology, telecommunications, media, financial services, insurance, energy, cryptocurrency and real estate.
Experience highlights
Civil Litigation
Con Edison in a variety of matters, including consumer class actions in state and federal court, mass-action civil litigation, administrative proceedings, and government investigations – argued successful appeal ending civil litigation arising from the 2006 Queens blackout
Global technology company in federal antitrust litigation
Morgan Stanley in litigation nationwide relating to residential mortgage-backed securities – argued successful motion for partial summary judgment in Washington state court
Global energy company in breach of contract litigation in federal court
Verisk in complete dismissals of multiple federal lawsuits challenging insurance policy language
Innovative real estate firm in litigation in New York Supreme Court
Comcast as trial counsel in an antitrust class action challenging Comcast's acquisition of cable systems and in successful defense of program carriage claims by Tennis Channel
PricewaterhouseCoopers in complete dismissal of federal securities class action brought in connection with a public offering issued by CBD Energy Limited
Uniti Group in dismissal of breach of contract action in New York Supreme Court
Lehman Brothers International (Europe) in litigation in New York Supreme Court concerning the termination and valuation of credit derivative transactions
Rabobank in obtaining partial summary judgment in dispute with a monoline insurer over coverage for credit losses on a $1 billion synthetic CDO transaction
Delaware LLC in a week-long arbitration of contract claims
Cryptocurrency firm in arbitration of contract claims
Government Investigations
Global technology company in a wide-ranging FTC inquiry into privacy practices and disclosures
Major technology company in parallel investigations by the FTC, DOJ and state attorneys general
Secured declinations from the Justice Department and SEC in FCPA investigations of Cisco
Technology company in inquiries relating to the transmission of sensitive health data
Global financial institution in connection with investigations by U.S. and foreign regulators into potential violations of anti-money laundering laws
Global financial institution in connection with investigations by the Justice Department, Federal Reserve and other regulators into allegations of collusion and fraud in the foreign exchange market
Global financial institutions in connection with internal and government investigations into allegations of collusion and fraud in various financial benchmarks and instruments
Individuals in connection with high profile investigations, including the investigation by Special Counsel Robert Mueller and the "Varsity Blues" college admissions investigation
View more experience
Education
J.D., St. John's University School of Law
Research Editor, St. John's Law Review
B.A., Political Science, Columbia University
Clerkships
Law Clerk, Hon. Richard C. Wesley, U.S. Court of Appeals, Second Circuit, 2008-2009
Professional history
Partner, 2020-present
Counsel, 2015-2020
Davis Polk since 2006
Qualifications and admissions
District of Columbia Court of Appeals
State of New York
U.S. Court of Appeals, Fourth Circuit
U.S. Court of Appeals, Second Circuit
U.S. District Court, District of Columbia
U.S. District Court, E.D. New York
U.S. District Court, N.D. New York
U.S. District Court, S.D. New York
Back to top