Michael W. Brasher
Lawyers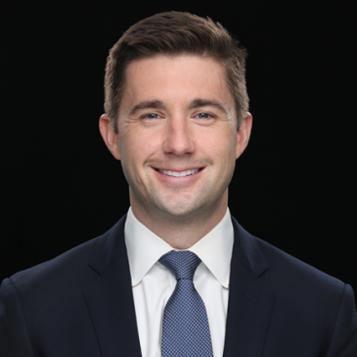 Advises sponsors on the formation and operations of private funds and related regulatory matters. Represents sponsors and investors in complex secondary transactions.
Michael's practice focuses on the representation of private fund sponsors in the establishment, marketing and operations of private investment funds, including private equity funds, hedge funds, credit funds, secondary funds, real estate funds, co-investment funds and funds of funds. He also regularly advises sponsors and investors on complex secondary transaction matters, including GP-led secondary transactions.
Michael also represents management teams in investment adviser spin-outs and advises institutional investors that invest in private funds. He represents emerging, first-time fund sponsors and advises investment professionals on their employment arrangements with fund sponsors. Michael also advises on sales, acquisitions and restructurings of asset management firms. He also provides regulatory and compliance advice to his private fund clients.
Michael is the Secretary of the New York City Bar Association's Private Investment Funds Committee.
Experience highlights
Antares Capital on the formation of:

Antares Senior Loan Fund II, a $6 billion private credit fund
fund-of-one managed accounts with an Asian sovereign wealth investor

Morgan Stanley AIP in raising:

a $2.5 billion secondaries fund focused on single asset GP-led transactions
multiple co-investment vehicles

Amberjack Capital Partners on a multi-asset GP-led secondary
Virgo Investment Group on a multi-asset GP-led secondary
Leading real estate secondary sponsor in connection with a $1.5 billion real estate secondary fundraise
Coller Capital on multiple GP-led secondaries
Morgan Stanley AIP on multiple GP-led secondary transactions
Trilantic Capital Management on the formation of:

Trilantic Capital Partners VI, a $2.75 billion private equity fund
Trilantic Energy Partners II, a $437 million energy fund

Trilantic Capital Management on the formation of co-investment vehicles in connection with the following transactions:

acquisitions of Addison Group, HealthCare Support Staffing, TRP Energy and trustaff Management
investments in Sunbelt Transformer, Taymax Group and TRP Energy
a dedicated co-investment vehicle that invests alongside Trilantic Capital Partners VI for a U.S. public pension fund

Lightyear Capital on the formation of and the sale of interests in Lightyear Fund V, L.P., a $1.52 billion fund
Lightyear Capital in various co-investment vehicles for an Asian sovereign wealth fund
Amberjack Capital Partners on the formation of a co-invest fund
RoundTable Healthcare Partners on the formation of its Equity Fund VI which raised an aggregate of $800 million in capital commitments
RoundTable Healthcare Partners on the formation of its Equity Fund V which raised an aggregate of $700 million in capital commitments
Parallaxes Capital Management on the formation of multiple private funds and co-investment funds
Avenue Capital on the formation of multiple credit funds
SPF Investment Management in connection with a private fund complex
Reverence Capital Partners on the $1.25 billion fund raise of its second buyout fund, Reverence Capital Partners Opportunities Fund II
Avenue Capital Group on a GP-led secondary recap of a fund complex
Godspeed Capital on its strategic partnerships with East Rock Capital
View more experience
Education
J.D., Columbia Law School
Harlan Fiske Stone Scholar
Public Affairs Editor, Columbia Journal of Transnational Law
A.B., Government, Dartmouth College
Professional history
Counsel, 2023-present
Davis Polk since 2016
Hillary for America, 2015-2016
Qualifications and admissions
Back to top