Micah G. Block
Lawyers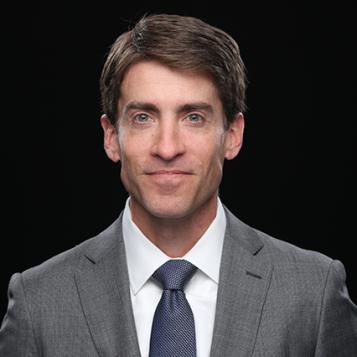 Experienced trial lawyer helping leading companies resolve their most important disputes.
Leading companies hire Micah to represent them in must-win cases. He is a seasoned trial lawyer with a deep understanding of technology and a proven track record of success.
Micah litigates major patent, trade-secret, antitrust and other matters for clients including Cisco, Comcast, JPMorgan, Morgan Stanley, Novo Nordisk, Plaid, Taiwan Semiconductor, the United States Golf Association and Verisk Analytics.
Among other industry recognition, Micah has been recognized by Chambers USA and was named to the Daily Journal's "Top 40 Under 40" list in 2020. Clients describe him in Chambers as "a very deep and creative thinker who comes up with solutions you would never have thought of" and "really a superstar of the future."
Micah serves as the co-hiring partner of our Northern California office. He maintains an active pro bono practice with a focus on civil rights, criminal justice and immigration matters.
Experience highlights
A major multinational energy corporation in high-stakes commercial litigation regarding offshore decommissioning obligations
A leading social media company in various matters asserting anti-hacking, cybersquatting and other claims
Comcast in a patent infringement case by WhereverTV, Inc. in the Middle District of Florida related to Comcast's X1 interactive guide
Comcast in numerous patent litigations initiated by Rovi Corporation and its affiliates (now part of Xperi):

Obtained findings of no violation, voluntary termination, or clearance of design-arounds of 19 patents by the ITC
Secured transfer from the Eastern District of Texas to the Southern District of New York and then pre-trial dismissal on summary judgment on 7 patents

The United States Golf Association in competition, commercial and intellectual property matters
Trial counsel for plaintiff Magnolia Medical Technologies in patent litigation brought in the District of Delaware against Kurin, Magnolia's sole competitor in the field of Initial Specimen Diversion Devices. After a one-week trial, the jury found that Kurin infringed Magnolia's patent, rejected Kurin's invalidity defenses, and awarded a 17.7% royalty
Comcast Corp. in patent infringement lawsuits against Sprint Communications, encompassing over 30 patents asserted in federal courts across the country:

Obtained offensive verdict as patent holder in the District of Delaware, which the Federal Circuit affirmed
Secured a complete defense victory in the District of Delaware, which the Federal Circuit summarily affirmed
Successfully resolved dispute in the District of Kansas, in which Sprint sought close to $1 billion in damages

A major content distributor in various private disputes and regulatory proceedings related to compulsory copyright licensing under 17 U.S.C. § 111
Various representations of Boards, Committees and Directors in investigations and litigations related to fiduciary duty claims, including:

Individual directors of a Fortune 100 technology company in shareholder derivative litigation regarding an interested transaction
Fortune 500 tech company Board Committee in an investigation of potential claims regarding a cyber-attack and data breach

Innolux Corporation in numerous class actions and opt-out suits involving attorneys general, direct purchasers and indirect purchasers in relation to horizontal price-fixing claims regarding TFT-LCD displays
View more experience
Credentials
Recognition
Daily Journal – "Top 40 Under 40," 2020
Chambers USA – Intellectual Property: Patent Litigation, California
Federal Circuit Bar Association – FCBA Global Fellow, 2022-23
IAM Patent 1000 – California
Managing IP – National and California, Patent Star
Education
J.D., Stanford Law School
B.A., Ethics, Politics and Economics, Yale University
Clerkships
Law Clerk, Hon. Raymond C. Fisher, U.S. Court of Appeals, Ninth Circuit, 2009-2010
Professional history
Partner, 2018-present
Davis Polk since 2010
Qualifications and admissions
State of California
U.S. Court of Appeals, Federal Circuit
U.S. Court of Appeals, Ninth Circuit
U.S. Court of Appeals, Seventh Circuit
U.S. District Court, C.D. California
U.S. District Court, E.D. California
U.S. District Court, N.D. California
U.S. District Court, S.D. California
Back to top