Matthew A. Kelly
Lawyers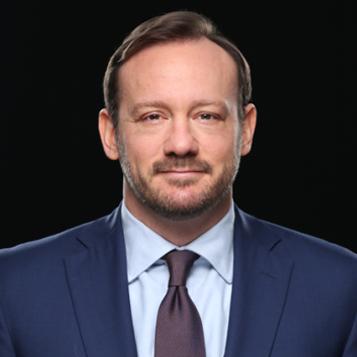 Represents clients in a variety of white collar and commercial litigation matters, with a focus on complex cyber, data and technology issues.
Matt represents clients in white collar, regulatory and civil litigation matters, including investigations by government agencies and self-regulatory organizations, internal investigations, shareholder derivative suits and complex commercial disputes. As a member of our interdisciplinary Data Privacy & Cybersecurity practice, he helps clients navigate significant technological and data-driven challenges, including issues related to data governance, machine learning, data privacy and cybersecurity.
Matt advises clients on internal compliance matters, including on the strategic use of technology to minimize legal risk and achieve business objectives. He has deep experience in trading and market structure issues and has represented some of the world's leading financial data and quantitative trading firms in a range of regulatory and civil matters. He is a frequent speaker and writer on matters related to data governance, data privacy and cybersecurity.
Experience highlights
Data Privacy & Cybersecurity
Serve as incident response counsel for clients in connection with cybersecurity and information security incidents, including ransomware incidents, business-email-compromise scams, credential-stuffing attacks and phishing attacks
Advise directors and officers, as well as legal and compliance personnel, regarding data governance and cybersecurity compliance issues
Conduct and coordinate cyber- and information-security risk assessments and training for a variety of firm clients
Regulatory Compliance and Enforcement
Represent major financial data company in multiple SEC enforcement matters and internal investigations
Represent ATS operator and broker-dealer in multi-year SEC and FINRA investigations regarding order handling issues
Represent professional services firm in NYAG inquiry regarding alleged violations of NY Reverse-False-Claims Act
Advise virtual currency businesses on compliance with sanctions programs as well as privacy and cybersecurity obligations, including compliance with NY DFS regulations
Advised quantitative trading firms on issues related to sourcing and use of alternative data
Represented fund administrator in connection with CFTC and FBI investigations regarding multiple cybersecurity incidents
Represented electronic market-maker in multi-year SEC investigation into trade reporting errors and advised company on rebuilding internal compliance and trade reporting systems
Represented one of the world's largest electronic market-makers and quantitative trading firms in NYAG investigation into electronic order routing and handling
Advised international banking client regarding FINRA insider trading inquiry following internal investigation
Civil Litigation
Represent major technology company in lawsuit related to malicious use of spyware to attack company servers and surveil user devices
Represent New York Stock Exchange in multiple challenges to SEC rulemaking
Secured favorable settlement for multinational financial technology company in litigation arising from a multi-million-dollar business email compromise scam
Represented interests of more than one dozen hedge fund managers and investment advisers in dispute related to discovery of sensitive trade data
Successfully represented Morgan Stanley in multiple litigations relating to residential mortgage-backed securities
View more experience
Education
J.D., Harvard Law School
cum laude
David Westfall Memorial Dean's Award for Community Leadership
B.A., Music, Wesleyan University
Professional history
Counsel, 2019-present
Associate, 2009-2019
Qualifications and admissions
State of New York
U.S. Court of Appeals, D.C. Circuit
U.S. District Court, E.D. New York
U.S. District Court, S.D. New York
Back to top