John Banes
Lawyers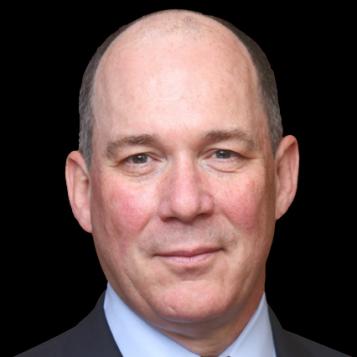 Advises financial institutions on a range of regulatory and transactional issues. With deep cross-border experience, handles complex multi-jurisdictional matters.
John advises financial institutions on regulatory and related transactional issues, including resolution planning, regulatory capital and TLAC, requirements applicable to the U.S. operations of non-U.S. financial institutions, and internal reorganizations. With extensive cross-border experience, including more than 20 years in our London office, John frequently works on complex matters involving competing regulatory and legal considerations across jurisdictions.
John also has deep experience advising issuers and underwriters on the full range of debt and equity offerings, including offerings of regulatory capital instruments by financial institutions.
Working closely with our White Collar Defense & Investigations team, John advises clients on investigative and enforcement matters, including collateral consequences to financial institutions of resolutions of criminal and regulatory enforcement actions. He is also an authority on the Foreign Corrupt Practices Act (FCPA).
Experience highlights
Financial Institutions
Advising US and non-US financial institutions on range of US regulation issues including the establishment of US operations, permissibility issues and resolution planning.
SEC-registered and Rule 144A/Regulation S offerings by banks and other financial institutions of equity, preferred stock, AT1 and other convertible debt, Tier 2 subordinated debt and senior securities (including TLAC and MREL eligible debt), as well as complex exchange offers, tender offers and other liability management exercises (LMEs)
A major British financial institution on various AT1, Tier 2 and senior offerings as well as cash tender and exchange offers
Designated underwriters counsel on Deutsche Bank AG's 2010, 2014 and 2017 capital increases, raising over €20 billion in total proceeds.
ABN AMRO on its 2015 privatization and initial public offering.
Various offerings by UBS, Julius Bär, DnB Nor and other European financial institutions.
Corporate Governance, International Investigations & Compliance
Representing U.S. and non-U.S. companies on internal investigations and regulatory enforcement matters and providing related compliance, governance, including under the FCPA, and transactional advice.
Telia in the settlement of FCPA investigations by DOJ and the SEC into allegations of bribery involving its entry into the Uzbekistan market
BHP Billiton in connection with SEC and DOJ investigations into potential FCPA breaches related to terminated exploration and development efforts as well as hospitality provided in connection with the sponsorship of the 2008 Beijing Olympics
A global financial institution in obtaining an opinion of DOJ under the FCPA in connection with a joint venture transaction
Siemens AG on the 2008 resolution of the DOJ and SEC investigation into violations of the FCPA, one of the largest such resolutions to date
The audit committee of Royal Dutch Shell in connection with their investigation of Shell's recategorization of oil and gas reserves
Mergers & Acquisitions
Technip SA on its business combination with FMC Technologies to create TechnipFMC plc
Edwards Group on its sale to Atlas Copco
A major European transportation company on various global operational joint ventures
Financial advisers to Mittal Steel on its unsolicited offer for Arcelor
View all experience
Education
A.B., Princeton University
Clerkships
Law Clerk, Hon. J. Frederick Motz, U.S. District Court, Maryland, 1991-1992
Professional history
Partner, 1999-present
Associate, 1992-1999
London office, 1994-1999 and 2002-2018
Frankfurt office, 2000-2002
Qualifications and admissions
Back to top