Jennifer Grant Cooper
Lawyers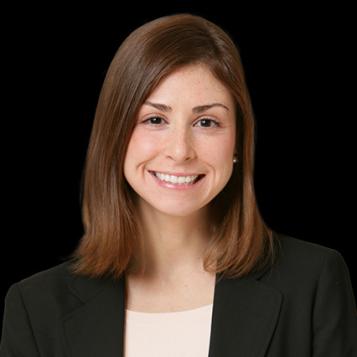 Represents sponsors in the establishment, marketing and operations of private funds.
Jennifer represents a range of private fund sponsors in connection with the establishment, marketing and operations of private investment funds, including private equity funds, hedge funds, credit funds, co-investment funds, secondary funds and funds of funds.
She regularly represents clients on secondary transaction matters, including GP-led secondaries, as well as co-investment transactions. She advises sellers and management teams in investment adviser spin-outs and sale transactions, as well as investors and asset managers in connection with seed capital investments. She also advises institutional investors that invest in private funds. She provides regulatory and compliance advice to investment managers in connection with their ongoing operations and investment activities, including compliance with the U.S. Investment Advisers Act.
Experience highlights
Recent representations
Morgan Stanley AIP in raising a $2.5 billion secondaries fund focused on single asset GP-led transactions
Leading real estate secondary sponsor in connection with a $1.5 billion real estate secondary fundraise and multiple real estate secondaries and co-investment transactions
Infrastructure manager in raising a $1 billion tactical infrastructure fund to invest in North American and Western European opportunities across infrastructure sub-classes 
First Reserve on a single asset GP-led secondary transaction in which First Reserve's Fund XIII sold its interest in Refuel Holdings 
Blackstone on the formation of Strategic Partners Fund VII, L.P., a $7.5 billion secondaries fund
Morgan Stanley AIP on multiple GP-led secondary transactions and portfolio sales
Coller Capital on GP-led secondary transaction
A global bank's alternative investment group in various private fundraisings
Passport Capital on the formation of several digital asset funds
CPPIB in connection with multiple transactions
A global bank's alternative investment group in connection with multiple single-asset or concentrated GP-led secondaries and LP portfolio sales
Varagon Capital Partners in connection with a buyout of a minority interest in the Varagon business by a strategic partner and a related $3 billion investment
Mudrick Capital Management on various private fundraisings and separately managed accounts
Multi-strategy manager on various private fundraisings and seed investment transactions
Trilantic Capital Management on the formation of Trilantic Capital Partners VI, a $2.75 billion private equity fund
Trilantic Capital Management on the formation of co-investment vehicles in connection with the following transactions:

investments in Sunbelt Transformer, Taymax Group and TRP Energy
a dedicated co-investment vehicle that invests alongside Trilantic Capital Partners VI for a U.S. public pension fund
View more experience
Education
A.B., Environmental Science and Public Policy, Harvard University
Professional history
Counsel, 2013-present
Associate, 2004-2013
Qualifications and admissions
Back to top