Howard Shelanski
Lawyers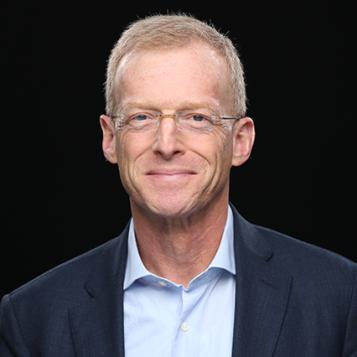 National authority on antitrust and regulation. High-level experience at the FTC, the FCC and the White House.
Howard is one of the nation's leading authorities on antitrust and regulation, with high-level experience at the Federal Trade Commission, the Federal Communications Commission and in the Executive Branch. He is also a Professor of Law at Georgetown University.
Howard regularly advises clients on the antitrust aspects of their most important mergers, acquisitions and strategic partnerships across a range of industries. He also represents clients in conduct investigations by federal, state and non-U.S. antitrust authorities, and provides counsel on a variety of general competition and regulatory matters.
From 2013 to 2017, Howard served as Administrator of the White House Office of Information and Regulatory Affairs. Before that, he was Director of the FTC's Bureau of Economics. Howard also served as the FCC's Chief Economist and as a Senior Economist for the President's Council of Economic Advisers.
Experience highlights
Summit Materials in its proposed acquisition of Argos USA
Campbell's in its proposed acquisition of Sovos Brands
Livent Corp. in its merger with Allkem Ltd
Spectrum Brands in civil antitrust investigation and litigation filed by the U.S. Department of Justice relating to Spectrum's proposed sale of its Hardware and Home Improvement division to ASSA ABLOY
Southern Glazer's Wine and Spirits in ongoing civil antitrust litigation
Two healthcare-related companies and one major food distributor in ongoing civil conduct investigations by U.S. antitrust agencies
One of the world's largest technology companies in a major government investigation
Republic Services on its $2.2 billion acquisition of US Ecology and its acquisition of JRM Hauling and Recycling
Rentokil Initial on its $6.7 billion acquisition of Terminix Global Holdings
Williams on its $1.5 billion acquisition of MountainWest Pipelines Holding Company
IHS Markit on its $44 billion all-stock merger with S&P Global 
TPG in its acquisitions of Centrify and Thycotic
The Charles Schwab Corporation on its $26 billion acquisition of TD Ameritrade Holding Corporation
Roche on its $4.3 billion acquisition of Spark Therapeutics
Advanced Accelerator Applications on its $3.9 billion acquisition by Novartis
Services Group of America on the $1.8 billion sale of its SGA's Food Group of Companies to US Foods
View more experience
Credentials
Recognition
National Law Journal – "Washington DC Trailblazer," 2020
National Law Journal – "Mergers & Acquisitions and Antitrust Trailblazer," 2018
Chambers USA – Antitrust, District of Columbia
Education
Ph.D., Economics, UC Berkeley
J.D., UC Berkeley School of Law
B.A., History, Haverford College
Clerkships
Law Clerk, Hon. Antonin Scalia, Supreme Court of the United States, 1994-1995
Law Clerk, Hon. Louis H. Pollak, U.S. District Court, E.D. Pennsylvania, 1993-1994
Law Clerk, Hon. Stephen F. Williams, U.S. Court of Appeals, D.C. Circuit, 1992-1993
Professional history
Partner, Davis Polk, 2017-present
Professor of Law, Georgetown University, 2011-present
Administrator, Office of Information and Regulatory Affairs, White House Office of Management and Budget, 2013-2017
Director, Bureau of Economics, Federal Trade Commission, 2012-2013
Counsel, Davis Polk, 2011-2012
Deputy Director, Bureau of Economics, Federal Trade Commission, 2009-2011
Professor of Law, University of California, Berkeley, 1997-2009
Chief Economist, Federal Communications Commission, 1999-2000
Senior Economist, White House Council of Economic Advisers, 1998-1999
Qualifications and admissions
Back to top