Gabriel D. Rosenberg
Lawyers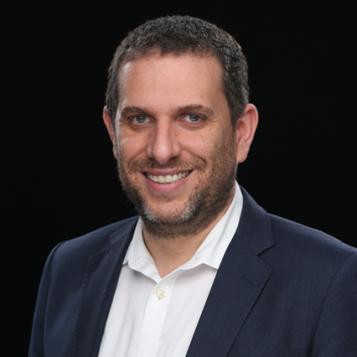 Counsels the most sophisticated clients on all aspects of financial regulation.
Gabe is a member of our Financial Institutions and Fintech practices. He counsels clients across the financial services, fintech and banking sectors on SEC, CFTC, CFPB, Federal Reserve and OCC regulations. In particular, he helps his clients navigate interactions with regulators, interpretation and implementation of legislation and regulation, regulatory enforcement actions and regulatory advocacy. Gabe's math/tech-heavy background allows him to understand his clients' trading, technology and data businesses in order to be able to best help them advocate on their behalf.
Gabe is a frequent writer, commentator and lecturer on regulatory issues. He is co-editor of OTC Derivatives Regulation Under Dodd-Frank, a leading resource on the swap regulatory regime, and has held academic appointments at Yale Law School, the Yale School of Management and the Haas School of Business at UC Berkeley.
Experience highlights
Gabe's work has included:
Advising the world's largest financial institutions on regulatory reform issues
Representing both established and ad hoc industry groups on issues of key importance, including developing solutions for complex cross-border regulatory regimes and drafting compliance policies and procedures
Advising several financial institutions on enforcement actions arising from post-crisis financial regulation
Writing numerous comment letters and other forms of advocacy on key issues, including Total Loss Absorbing Capital and Qualified Financial Contract rules
Developing the Davis Polk Regulatory Tracker, an online subscription service designed to help market participants, particularly their in-house legal and compliance departments, effectively navigate the changing financial regulation
Analyzing Dodd-Frank rulemaking progress through the Dodd-Frank Rulemaking Progress Report
Serving as co-author of numerous academic pieces relating to swap trading and the Volcker Rule
View more experience
Credentials
Recognition
Chambers USA – Financial Services Regulation: Banking (Compliance)
IFLR1000 – Financial Services Regulatory, United States, Highly Regarded
Legal 500 U.S. – Financial Services Regulation, Next Generation Partner
Education
J.D., Yale Law School
Managing Editor, Yale Journal of Law & Technology 
Articles Editor, Yale Journal on Regulation
Member, Yale Law Journal
M.Sc., London School of Economics and Political Science
A.B., Economics, Harvard University
magna cum laude
Phi Beta Kappa
Professional history
Partner, 2016-present
Associate, 2009-2016
Qualifications and admissions
Back to top