Fiona R. Moran
Lawyers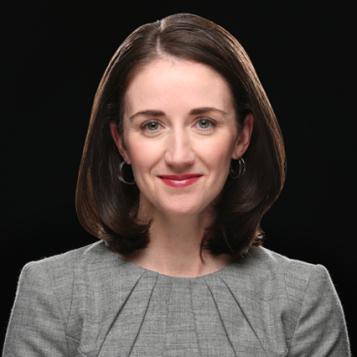 Focuses on government investigations and enforcement actions, congressional inquiries and internal investigations.
Fiona's practice focuses on highly sensitive government investigations and enforcement actions, as well as congressional inquiries. She also represents clients in connection with confidential internal investigations and advises companies on corporate governance and compliance matters, including the design of strategies, policies and procedures to mitigate risk.
Her matters have involved allegations of securities fraud, insider trading, foreign corrupt practices, money laundering, antitrust and other financial crimes. Her clients have included major financial institutions, regulated entities, cryptocurrency developers, public companies, senior executives and former government officials.
The National Law Journal named Fiona one of its "D.C. Rising Stars" for 2021.
Experience highlights
Multiple developers of cryptocurrency platforms and cryptocurrency service providers in SEC investigations, including in several SEC investigations concerning decentralized finance (DeFi). 
A multinational technology company in connection with allegations of potential improper payments to government officials in China, including related advising on the company's compliance program.
A senior executive from a global automotive company in connection with an industrywide inquiry involving allegations regarding U.S. emissions tests.
A private investment firm in connection with sensitive allegations of sexual misconduct.
A multinational consumer goods company in connection with a post-acquisition compliance assessment and integration.
A major medical device manufacturer in parallel criminal, civil, and regulatory investigations of potential adulteration, misbranding, and sales and marketing issues.
A global financial institution in connection with SEC and Federal Reserve FCPA investigations into hiring practices in Asia, included related advising on the company's compliance program.
The former Director of National Intelligence and the former Director and Deputy Director of the Central Intelligence Agency in Congressional inquiries into Russian interference in the 2016 presidential election.
A multimedia right licensing firm in a DOJ criminal antitrust investigation.
A luxury vehicle manufacturer in an internal investigation involving allegations of criminal tax evasion.
A multinational oil and gas corporation in an internal anti-bribery investigation.
A major financial institution in connection with an insider trading inquiry by the SEC.
The CFO of a multinational oil and gas corporation in connection with an SEC and DOJ anti-bribery inquiry.
View all experience
Credentials
Recognition
National Law Journal – "D.C. Rising Star," 2021
Education
J.D., University of Virginia School of Law
Editorial Board, Virginia Law Review
B.S.B.A., Economics, University of Richmond
Clerkships
Law Clerk, Hon. James C. Cacheris, U.S. District Court, E.D. Virginia, 2011-2012
Professional history
Partner, 2019-present
Associate, 2010-2019
Qualifications and admissions
Commonwealth of Virginia
District of Columbia
State of New York
U.S. District Court, E.D. Virginia
Back to top