Dara L. Sheinfeld
Lawyers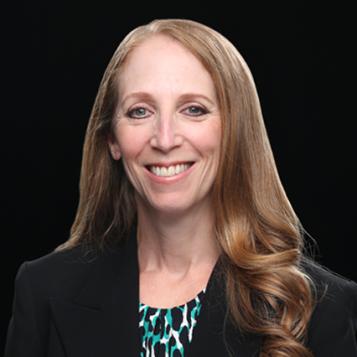 Head of Pro Bono Litigation, leading a variety of pro bono litigation initiatives, with a focus on trial work and matters assisting survivors of domestic violence.
As Head of Pro Bono Litigation, Dara oversees pro bono litigation initiatives including family court litigation, post-conviction relief matters in criminal courts, federal civil rights and Hague Convention actions, and civil and criminal appeals. She has a particular focus on representing survivors of domestic violence and has led Davis Polk teams that achieved precedent-setting litigation victories on behalf of such survivors, securing U.S. refuge under the Hague Convention for multiple families and early release from prison in numerous resentencing actions.
Dara helps our lawyers develop and strengthen trial and client interview skills. And she serves as a resource to other law firms on pro bono best practices, including in regard to the litigation of New York State's Domestic Violence Survivors Justice Act (DVSJA) cases and clemency actions.
Earlier in her career, Dara was a director of Sanctuary for Families' Family Law Project and, previously, a litigation associate at Davis Polk.
Credentials
Recognition
Sanctuary for Families – Abely Pro Bono Award, 2023
New York State Office for Justice Initiatives – Pro Bono Award, 2023
Volunteers of Legal Service – "Pro Bono Dean's List," 2022 
New York City Bar – Kathryn A. McDonald Award for Excellence in Service to the Family Court, 2021
Legal Aid Society – "Pro Bono Publico Award," 2021
Education
J.D., New York University School of Law
Staff Editor, N.Y.U. Review of Law & Social Change
B.A., Ethics and Political Philosophy, Brown University
magna cum laude
Phi Beta Kappa
Clerkships
Law Clerk, Hon. Harold Baer Jr., U.S. District Court, S.D. New York, 2003-2004
Professional history
Counsel, Head of Pro Bono Litigation, 2020-present
Pro Bono Attorney, Davis Polk, 2017-2020
Director, Family Law Project, Sanctuary for Families, 2012-2017
Legal Brief Writing Specialist, Silver, Golub & Teitell, 2010-2012
Davis Polk, 2002-2010
Qualifications and admissions
State of New York
U.S. Court of Appeals, Second Circuit
U.S. District Court, E.D. New York
U.S. District Court, S.D. New York
Back to top