Daniel E. Newman
Lawyers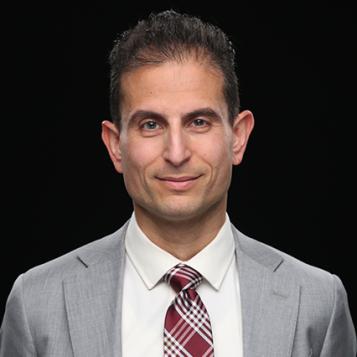 Provides bank regulatory advice to U.S. and international SIFIs and fintechs. Advises on capital markets and M&A transactions involving banks.
Many of the U.S. and non-U.S. SIFIs turn to Daniel for bank regulatory advice, including on the Bank Holding Company Act and relevant control determinations and permissible expansion of activities. He also counsels clients on financial services reform, corporate governance, regulatory implementation and the preparation of living wills.
Daniel's practice also includes capital markets transactions for U.S. and non-U.S. banks and other financial institutions, as well as M&A transactions involving financial institutions and fintechs. Digital asset and blockchain business companies seek Daniel's guidance on financial regulatory considerations, including bank charters and the BitLicense.
Fluent in Japanese, Daniel worked in the Tokyo office from 2008 to 2013, primarily advising Japanese issuers on SEC-registered and exempt capital markets transactions and SEC reporting obligations.
Experience highlights
Bank and Financial Regulatory Advice
Ongoing advice related to regulatory implications of the Bank Holding Company Act, including control determinations and permissible expansion of activities
Advises several U.S. and non-U.S. G-SIBs on the preparation of their living wills
Securities Offerings
Citizens Financial Group's $3.4 billion initial public offering and separation from The Royal Bank of Scotland, as well as subsequent secondary offerings
Synchrony Financial's initial public offering and subsequent splitoff from GE
Establishment of medium-term notes and commercial paper programs for U.S. banks and U.S. branches of foreign banks
$3 billion concurrent global bond offerings by Sumitomo Mitsui Banking Corporation
$9.2 billion global offering of common stock by Sumitomo Mitsui Financial Group
Mergers & Acquisitions
Advised Mizuho Financial Group on the formation of Mizuho Americas, its U.S. bank holding company, and related corporate restructuring
SEC-registered management integration of Chuo Mitsui Trust Holdings and Sumitomo Trust and Banking
View more experience
Credentials
Recognition
IFLR1000 – Financial Services Regulatory, United States
Education
J.D., Georgetown University Law Center
cum laude
Global Law Scholar
Notes Editor, American Criminal Law Review
B.A., Sociology, SUNY University at Albany
Professional history
Counsel, 2015-present
Associate, Davis Polk, 2008-2015
Tokyo office, 2008-2013
IDC Japan, 2001-2005
Qualifications and admissions
Back to top