Craig J. Bergman
Lawyers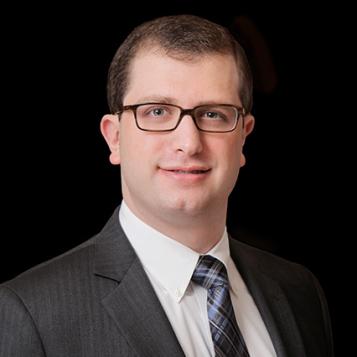 Represents clients in a variety of civil litigation matters, including complex commercial disputes, securities and shareholder litigation, and mass tort actions.
Craig represents clients in a wide range of civil litigation matters in both federal and state courts nationwide, including complex commercial and contractual disputes, securities class actions, M&A-related litigation, shareholder derivative suits and mass tort actions. He also has extensive arbitration experience before a variety of U.S. and international tribunals.
Craig has represented financial institutions, fintech companies, telecommunications and media companies, biopharmaceutical companies, utility providers, professional services firms, defense contractors and state-owned entities, among others. He also maintains an active pro bono practice, with a focus on representing individuals seeking asylum in the United States.
Experience highlights
Won dismissal with prejudice of all claims against Eletrobras in securities litigation seeking to enjoin company's announced privatization and enforce over $5 billion in alleged debt obligations
Obtained dismissal of state and federal securities class actions against XP Inc. and its directors, officers and shareholders, concerning the company's U.S. IPO
Won dismissal of federal and state securities class actions against X Financial and certain directors and officers arising out of the company's U.S. IPO
Secured dismissal of securities class action on behalf of the underwriters of Velocity Financial's IPO
Obtained dismissal of parallel state and federal securities litigation on behalf of the underwriters of Arlo Technologies' IPO
Represent Comcast in breach of contract litigation with Nexstar Media and Mission Broadcasting concerning carriage of broadcast television station
Represent Reata Pharmaceuticals in federal securities litigation arising out of SEC disclosures and public statements concerning clinical drug trials
Represent underwriters of initial and secondary public offerings of NextCure in federal securities litigation
Successfully represented Morgan Stanley in multiple litigations relating to residential mortgage-backed securities
Represent Con Edison in a variety of matters, including class actions concerning service classification and billing practices and mass-action civil litigation and government investigations arising out of steam pipe ruptures in Manhattan in July 2018 and July 2007
Represent terminal operations and stevedoring company in dispute arising from a fire that caused more than $100 million in alleged damage
Won dismissal of federal WARN Act class action on behalf of General Dynamics Information Technology
Represent a state-owned Brazilian bank in ICC arbitration against a French consulting firm relating to a joint venture
Represented Roche Diagnostics Operations and Roche Diagnostics Hematology in a contract dispute in Delaware Chancery Court relating to earn-out provisions in a merger agreement 
View more experience
Education
J.D., University of Virginia School of Law
Editor, Virginia Law Review
B.A., Psychology, University of Pennsylvania
summa cum laude
Phi Beta Kappa
Clerkships
Law Clerk, Hon. Alison J. Nathan, U.S. District Court, S.D. New York, 2016-2017
Professional history
Counsel, 2020-present
Davis Polk, 2012-2016 and 2017-present
Qualifications and admissions
State of New York
U.S. Court of Appeals, Second Circuit
U.S. District Court, E.D. New York
U.S. District Court, S.D. New York
Back to top