Brian S. Weinstein
Lawyers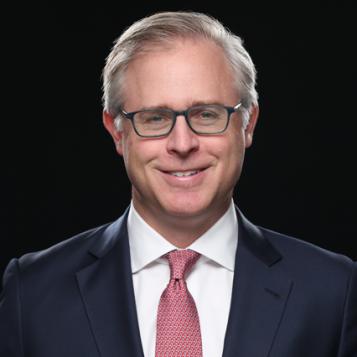 Represents U.S. and global clients in their most challenging litigation matters, including complex commercial and securities litigation and white collar defense.
Brian represents U.S. and non-U.S. clients in a wide range of litigation matters, including complex commercial litigation, securities litigation, internal investigations, and regulatory enforcement and white collar criminal defense matters.
Representative clients include BT Group, Citigroup, Clarivate, CNInsure, Emerson Electric, E*TRADE, General Dynamics, the Healthcare Distribution Alliance, JPMorgan Chase, LPL Financial, Morgan Stanley, the New York Mets, Nippon Express, Pepsico, PricewaterhouseCoopers, Rabobank, Roche, Siemens and Sterling Equities.
Brian serves on the Board of Directors of the Kenan Institute for Ethics at Duke University. He has been a member of Davis Polk's Pro Bono Committee since 2008. Among his many pro bono matters, he was lead counsel for a group of 36 Chinese immigrant workers who won a landmark $4.6 million verdict after trial for federal and state labor law violations.
Experience highlights
E*Trade in MDL relating to restrictions placed on trading in GameStop and other "meme" stocks
Clarivate in putative securities class action lawsuit
Morgan Stanley in breach of contract lawsuits brought by securitization trustees and insurers. Won dismissal of claims seeking damages in excess of $1 billion, and victories in the New York appellate division and New York Court of Appeals.
Morgan Stanley in various securities litigations on issuance of RMBS
BT Group in class action securities fraud lawsuit; won dismissal of all claims
Various Chinese issuers in litigation relating to U.S. securities issuances, including CNInsure, X Financial, Zhangmen Education and a major consumer company
The underwriting syndicate in securities litigations on issuances by companies including First Energy, Liberty Oilfield Services, NextCure and Pluralsight
Numerous clients in a variety of non-public commercial litigation matters, including Emerson Electric, General Dynamics, Pepsico and PricewaterhouseCoopers
The Healthcare Distribution Alliance in connection with MDL concerning the nationwide opioid epidemic
Creditors of Pioneer Energy Services in litigation relating to its restructuring
Morgan Stanley as underwriter in securities litigation regarding Tribune Media's aborted merger with Sinclair Broadcast Group; won dismissal of all claims
Partial summary judgment for Rabobank in a dispute with a monoline insurer over losses on a $1 billion synthetic CDO transaction
Summary judgment for JPMorgan Chase in a suit to recover $500 million on defaulted forex derivatives contracts
A consortium of lenders in litigation on the funding of the $20 billion buyout of Clear Channel Communications
F. Hoffmann-La Roche in litigation arising from the U.N. Oil for Food Program; won dismissal of all claims
Summary judgment for the New York Mets in litigation with MSG Networks on the formation of SportsNet New York
The owners of the New York Mets and Sterling Equities in various litigations, including matters related to the Madoff liquidation proceedings, Sterling's real estate holdings and the purchase of the team by its current owners
Successfully represented a major airline as lead trial counsel in bankruptcy court litigation concerning its pilot pension plan
Various clients in confidential SEC and DOJ investigations involving allegations of FCPA violations, securities fraud and market manipulation
View more experience
Credentials
Recognition
Benchmark Litigation – National and New York, Star
Chambers USA – Litigation: General Commercial, New York
Education
A.B., Duke University
summa cum laude
Angier B. Duke Memorial Scholar
Faculty Scholar
Clerkships
Law Clerk, Hon. José A. Cabranes, U.S. Court of Appeals, Second Circuit, 1997-1998
Professional history
Partner, 2005-present
Davis Polk since 1998
Qualifications and admissions
State of New York
U.S. Court of Appeals, Second Circuit
U.S. Court of Appeals, Seventh Circuit
U.S. District Court, Colorado
U.S. District Court, E.D. New York
U.S. District Court, S.D. New York
U.S. Supreme Court
Back to top