Karen Chan
Lawyers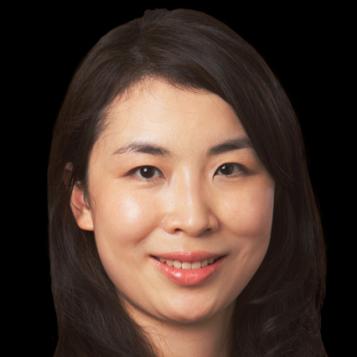 Advises leading financial institutions and corporates in regulatory and internal investigations, disciplinary and enforcement proceedings, and compliance matters.
Karen's practice focuses on complex regulatory matters, contentious and noncontentious. She has deep experience in the financial services industry, advising leading banks, asset managers and corporates.
Karen advises on disciplinary and enforcement proceedings and regulatory and internal investigations at the highest level, frequently involving the Securities and Futures Commission, Hong Kong Monetary Authority and Hong Kong Stock Exchange. She is also sought after for advice on regulatory compliance and risk management.
She has deep knowledge of financial regulation, including: IPO sponsorship; corporate disclosures, takeovers and mergers; insider dealing and market misconduct; trading and markets; and sale and distribution of investment products.
Karen regularly provides training on these matters to banks and boards of directors, and is the author of the Hong Kong chapter of Getting the Deal Through: Financial Services Compliance. Earlier in her career, Karen was seconded to the SFC.
Experience highlights
Representative matters include advising:
Leading Chinese and global investment banks on SFC and HKEX enquiries and investigations into IPO sponsorships, dark pool operations, stock borrowing and lending, clearing and settlement, and facilitation trading
A major US-based investment bank in connection with SFC enquiries into its work as a HKEX IPO sponsor prior to its resignation
A leading Chinese securities house in connection with SFC enforcement actions alleging breaches of the Client Securities Rules
A major Asia-based retailer in connection with SFC enforcement actions in connection with an alleged breach of the Takeover Code
A leading hedge fund in connection with SFC enforcement actions in breach of disclosure obligations under the Securities and Futures Ordinance
The special committee of a Hong Kong-listed company in connection with its investigation into matters raised in an audit letter, and related regulatory enquiries and investigations
The director and majority shareholder of a private Hong Kong company in an unfair prejudice petition and related proceedings
A diverse group of financial institutions on anti-money laundering enforcement actions by the Hong Kong Monetary Authority and the SFC
Multiple global investment banks on entity-wide SFC inspections and periodic reviews of sponsor business, compliance, and operations manuals
Major private banks and retail banks on regulatory investigations and civil litigation relating to the sale and distribution of structured products and insurance products
Private equity funds, hedge funds, listed companies and corporate directors on regulatory and criminal investigations and proceedings, in particular relating to insider dealing, market misconduct, and disclosure of interests
View all experience
Education
PCLL, City University of Hong Kong
S.B., Biology and Economics, Massachusetts Institute of Technology
Professional history
Partner, 2017-present
Counsel, Davis Polk, 2013-2017
Clifford Chance, 2006-2013
Bear Stearns, 1999-2001
Qualifications and admissions
Back to top