Jon Leibowitz
Lawyers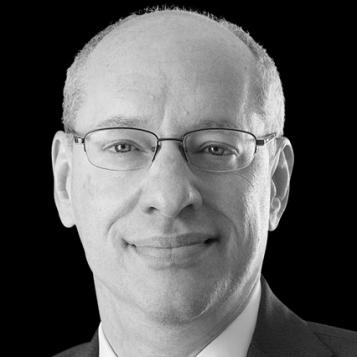 Former FTC Chairman. Advises on complex M&A deals, antitrust investigations and competition litigation, as well as consumer protection and privacy-related issues.
Jon focuses on the complex antitrust aspects of mergers and acquisitions as well as government and private antitrust investigations and litigation. He also advises clients in the developing areas of consumer protection and privacy law, including advocacy before Congress.
Jon was Chairman of the Federal Trade Commission from 2009 through 2013 and Commissioner from 2004 to 2009. While at the FTC, he presided over a major revision of the Horizontal Merger Guidelines in collaboration with the DOJ Antitrust Division. He also headed multiple international delegations of American government officials with counterparts on antitrust and privacy matters, including to China and the EU.
As FTC Chairman, Jon helped lead the agency's efforts to protect the privacy of consumers and police single firm conduct. His tenure resulted in multiple Supreme Court victories involving hospital mergers, pharmaceutical competition and the State Action doctrine.
Experience highlights
Antitrust & Competition
Advised Comcast Corporation in connection with a number of regulatory matters and acquisitions
Advised Syngenta in connection with its successful defense of a $46 billion takeover proposal by Monsanto
Advised Syngenta in its announced $43 billion acquisition by ChemChina
Advised Bio-Reference Laboratories in connection with its $1.5 billion acquisition by OPKO health
Advised Zuffa/Ultimate Fighting Championship ("UFC") on the antitrust aspects of its acquisition by William Morris Endeavor ("WME")
Advised a global consumer products company in connection with a variety of antitrust issues and proposed acquisitions
Advised a client who received a third party subpoena as a major purchaser, in the proposed $6.3 billion dollar merger between Staples and Office Depot
Contacted a U.S. enforcement agency on behalf of an information services company to request an investigation into an industrial technology company regarding anti-competitive practices
Represented the board of directors of a global company into shareholder allegations that the board should have anticipated competition investigations by non-U.S. enforcement agencies
Regularly counsels trade associations in matters before Congress and agencies
Consumer Protection and Data Privacy
Advised Herbalife in connection with its $200 million settlement with the FTC relating to allegations that it engaged in unfair and deceptive acts and practices
Advised a manufacturing company in connection with an FTC "Made in America" investigation
Advised a global company in connection with an internal investigation into alleged security vulnerability
Advocacy and Public Policy
Routinely advises high-level executives, preparing them for testimony before Congress and other government agencies
Personally testifies before Congress, most recently, offering a critique of the Federal Communications Commission's new regulatory broadband privacy proposal
View all experience
Credentials
Recognition
Chambers USA – Antitrust, District of Columbia
Benchmark Litigation – National and District of Columbia, Star
National Law Journal – "Cybersecurity Trailblazer," 2016
National Law Journal – "Antitrust and M&A Trailblazer," 2015
Washington Business Journal – "Greater Washington Legal Champion," 2014
Education
J.D., New York University School of Law
B.A., American History, University of Wisconsin - Madison
Professional history
Counsel, 2020-present
Partner, Davis Polk, 2013-2020
Federal Trade Commission, 2004-2013

Chairman, 2009-2013
Commissioner, 2004-2009

Vice President, Congressional Affairs, Motion Picture Association of America, 2000-2004
Chief Counsel and Staff Director, U.S. Senate Antitrust Subcommittee, 1997-2000
Chief Counsel and Staff Director, U.S. Senate Subcommittee on Terrorism and Technology, 1995-1996
Chief Counsel and Staff Director, U.S. Senate Subcommittee on Juvenile Justice, 1991-1994
Chief Counsel, Senator Herb Kohl, 1989-2000
Counsel, Senator Paul Simon 1986-1987
Attorney, private practice, 1984-1986
Back to top